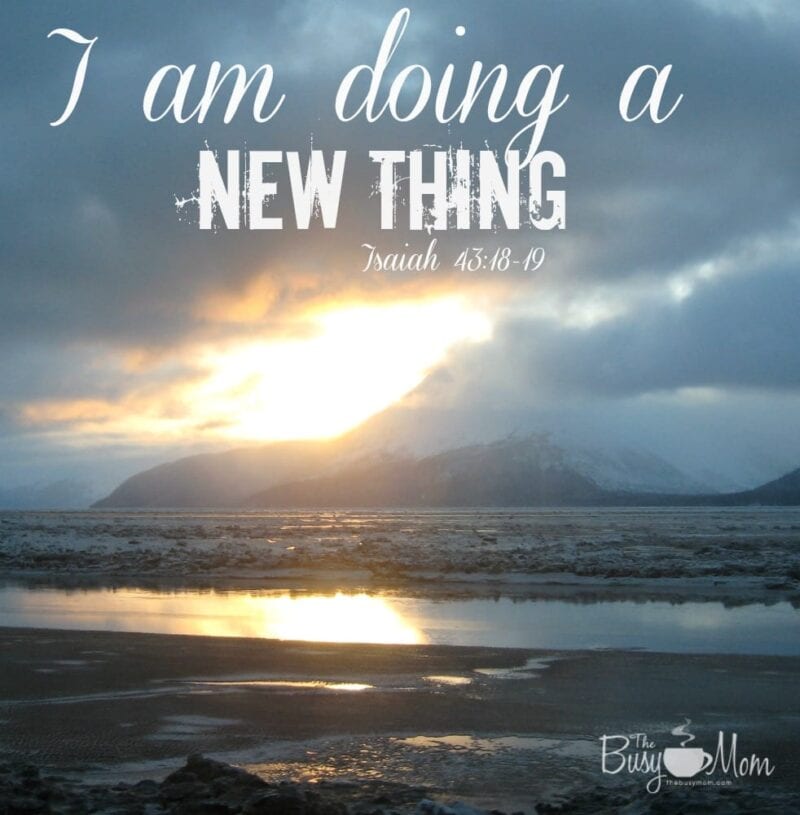 "Forget the former things; do not dwell on the past. See, I am doing a new thing! Now it springs up, do you not perceive it? I am making a way in the desert and streams in the wasteland." Isaiah 43:18-19
Isaiah 43 tells us that God is doing a new thing. I have struggled to believe this truth in my own life…
Last year I really struggled when Christmas was over; New Year's was approaching, all the "word of the year" posts starting popping up… I felt, well, discouraged and hopeless. That verse at the top of this post? "See I am doing a new thing!" I didn't believe it. Not one word of it.
You might say I was the "ye of little faith."
I didn't really believe that God could do a "new thing" in my life. Motherhood has been pretty hard, all nearly 12 years of it. Homeschooling has been even harder. The struggle with depression seemed never-ending. The weaknesses and character flaws I saw in myself seemed to grow instead of diminish. I did not have one ounce of faith that God could or would do a new thing in my life.
I'd love for you to read the rest of this post over at The Busy Mom as I share my heart about this passage!
There is also a FREE printable of this Scripture there waiting for you! 🙂 Enjoy!