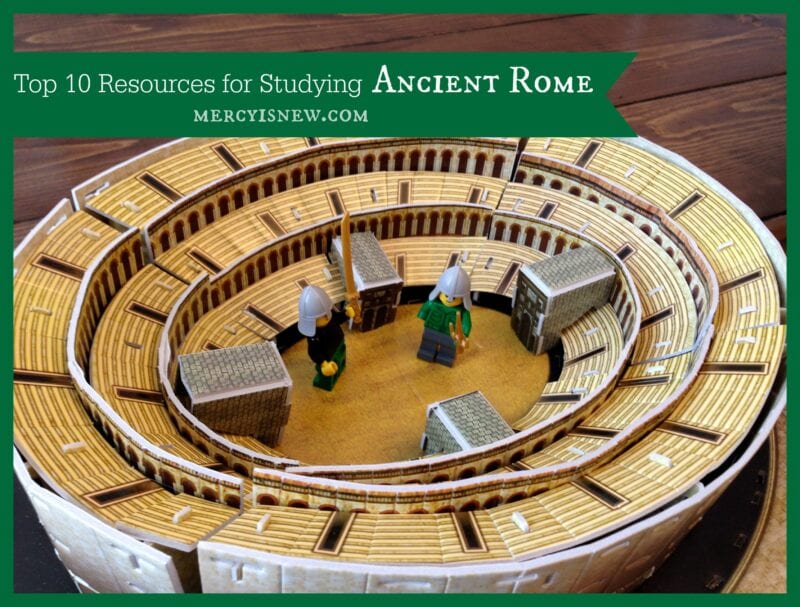 We have had a blast studying Ancient Greece and now Ancient Rome. I want to share with you our TOP TEN favorites from our Rome study. These are in no particular order. 🙂
2 BONUS FREEBIES: FREE Roman puppet printables, FREE Ancient Rome Lapbook from HSS 
FIELD TRIP: Here is a relatively free, or low cost, FIELD TRIP to take during your Roman & Greek studies!
There you have it! Our favorite resources from this time period!
If you'd like to see all our Ancient History posts, click here. 
Have you studied Ancient Rome yet in your history studies? If so, I would love to hear what your favorite resources are in the comments section!