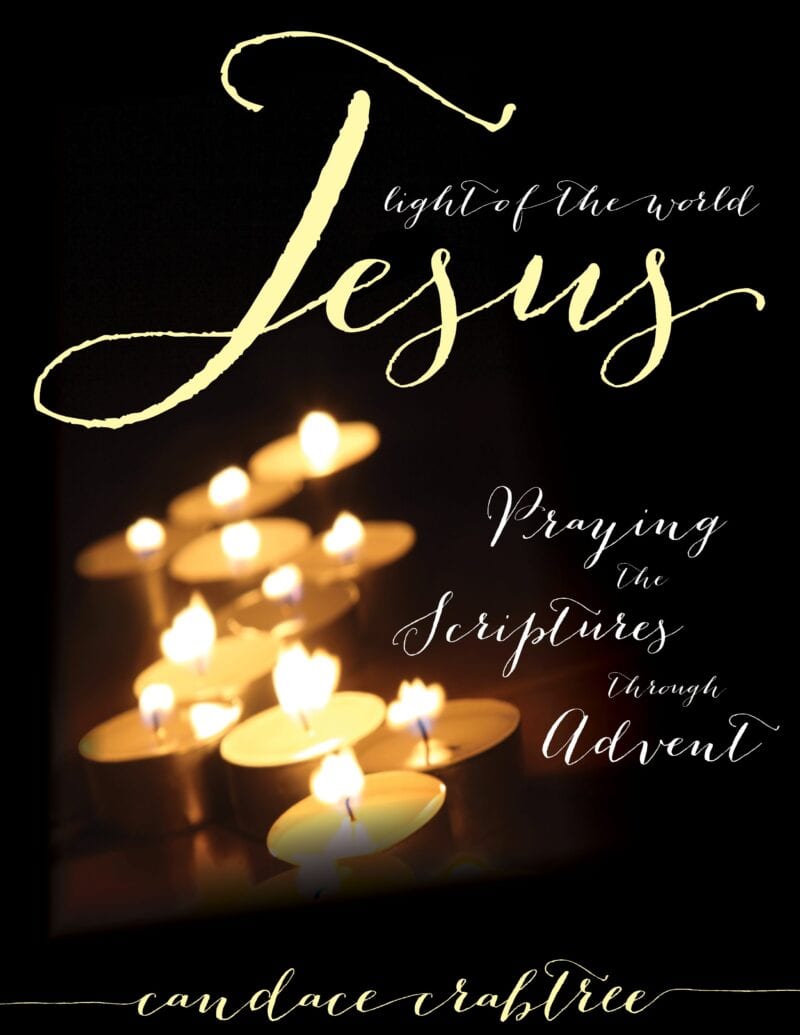 Join me on a journey through the Advent season as we focus on Jesus, Light of the World.
Each day we will take a closer look at one Scripture passage pertaining to light. We will read the Scriptures, ponder them, pray through them and have space to journal together through this season.
Praying the Scriptures has had a profound impact on my prayer life, my heart, my struggle with depression, and my walk with God. He has drawn me close through His Word in ways I never would have known had I not joined Him on this journey. I'm so thankful.
I want you to find that Jesus is drawing you close through His Word, too. 
Jesus, Light of the World: Praying the Scriptures Through Advent
In this study you will find:
31 Day resource
Each day contains 1 verse about light, a short devotional, a prayer and journaling lines to personalize the passage and prayers
Ideas for different ways to use this study (discussion at dinner? formal unit study for home schools? Sunday School class? devotions for mom?)
Pinterest boards to help you expand this if you wish! 1 — Jesus Light of the World: Arts, Crafts & Home Decor, 2 —  Jesus, Light of the World: Educational Ideas & Projects
2 lovely printables to print and frame as a reminder of LIGHT through the Advent season
A page of youtube links for songs to listen to each morning or share with your children on the topic of light
Jesus, Light of the World in my shop!
From the bottom of my heart, thank you for supporting this blog and our family. I'm so excited to have so many of you joining me on this journey to pray the Scriptures!! I'm praying for God to draw you close as you spend this time in His Word.