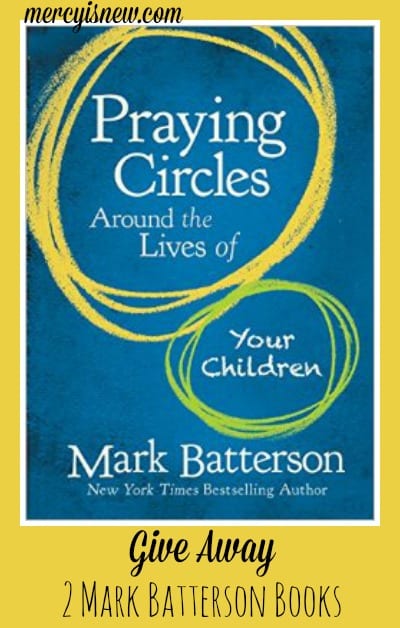 I'm thrilled to be sharing with you about a brand new Christian Juvenile Fiction book series written by Mark Batterson! If you have read my blog for any amount of time, you know that prayer is a big deal to me. I have even shared about Mark Batterson's book, Praying Circles Around the Lives of Your Children

before, by sharing the Christmas gift I gave to my children after reading this book.
I did not realize until recently that Mark was the author of a NEW series of books for middle schoolers and upper elementary students! Jack Staples and the Ring of Time
 is the first book in this series!
Keep reading for your chance to win a copy of Praying Circles Around the Lives of Your Children AND the first book in the Jack Staples series! 
Jack Staples series by Mark Batterson & Joel Clark
About the book: Eleven-year-old Jack's ordinary life is upended when mysterious creatures attack his hometown and he is whisked into a fantastical adventure filled with danger at every turn.
Jack learns that most live in a shadow of the world, their vision blinded by invisible scales that have covered human eyes since the beginning of time. But the Awakened experience the world as it truly is, where war rages between good and evil—and Jack is at the heart of it. The Awakened are searching for The Child of Prophesy who will both save the world and destroy it. When Jack joins in their epic battle he must learn to trust his friends and face his fears if he is to make his life count.
The second book in this series is called Jack Staples and the City of Shadows
 and just came out this month!
Praying Circles Around the Lives of Your Children
When I finished this book, I immediately added it to my list of 8 Books for Praying Moms. I loved this book. I especially loved the practical ideas for praying with vision and Scriptures for our children!
Give Away Details
Update: give away now closed! Winner was comment #17, Leslie!!