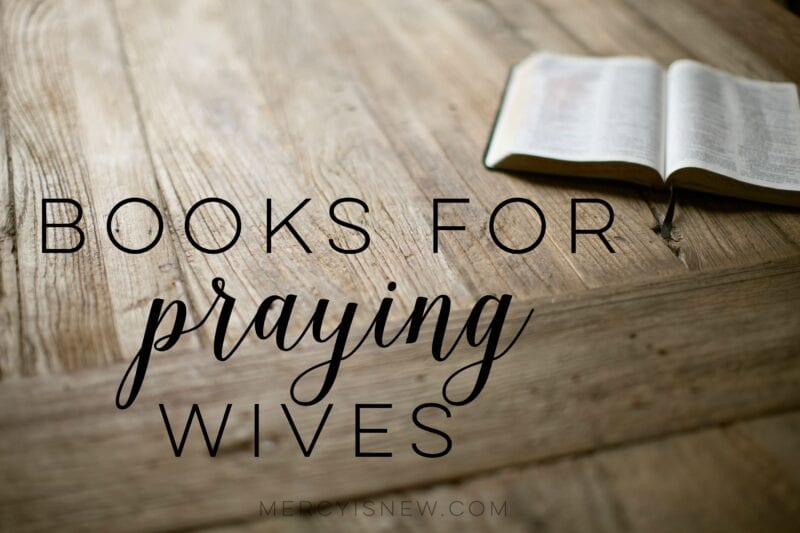 It's the month of LOVE, so what better resource to share with you than tools to help you PRAY for your MARRIAGE?
One of my favorite posts I've shared over the years was favorite books for praying moms. So, I thought I should also put together a list for praying wives!!
Don't forget I have 28 verses to pray for your husband with a free printable page of verses! You can pray these verses ANY month, not just in February! 
If you have books I should add to this list, please leave me a comment below.
I'm really excited about this first book on my list, it is brand new, and I hope to have a full post coming on it soon! I connected with the author, Jennifer White, on instagram and then found her site and got excited looking at all her posts. Check out her blog and resources and I know you will be blessed! Her book, Prayers for New Brides, would be a great wedding gift, also!! I love to give Praying the Scriptures for Your Children
 as baby gifts, so now I have a go-to gift for wedding gifts!
When I got married 14.5 years ago, I received The Power of a Praying Wife (listed below) as a wedding gift from a precious friend. That book helped me pray through some difficult times. I believe in the power of prayer for our families, for our marriages, for our communities, for our nation and for our world.
Women of God, let's be on our knees for our families and our marriages! There is no better gift we can give them!
Here are some of my favorite books that have encouraged me to be in prayer for my husband and for our marriage. Do you have any that aren't on this list?
Books to Encourage Praying for Our Husbands
Are you in a period of waiting? Join me in praying Scriptures in the waiting…