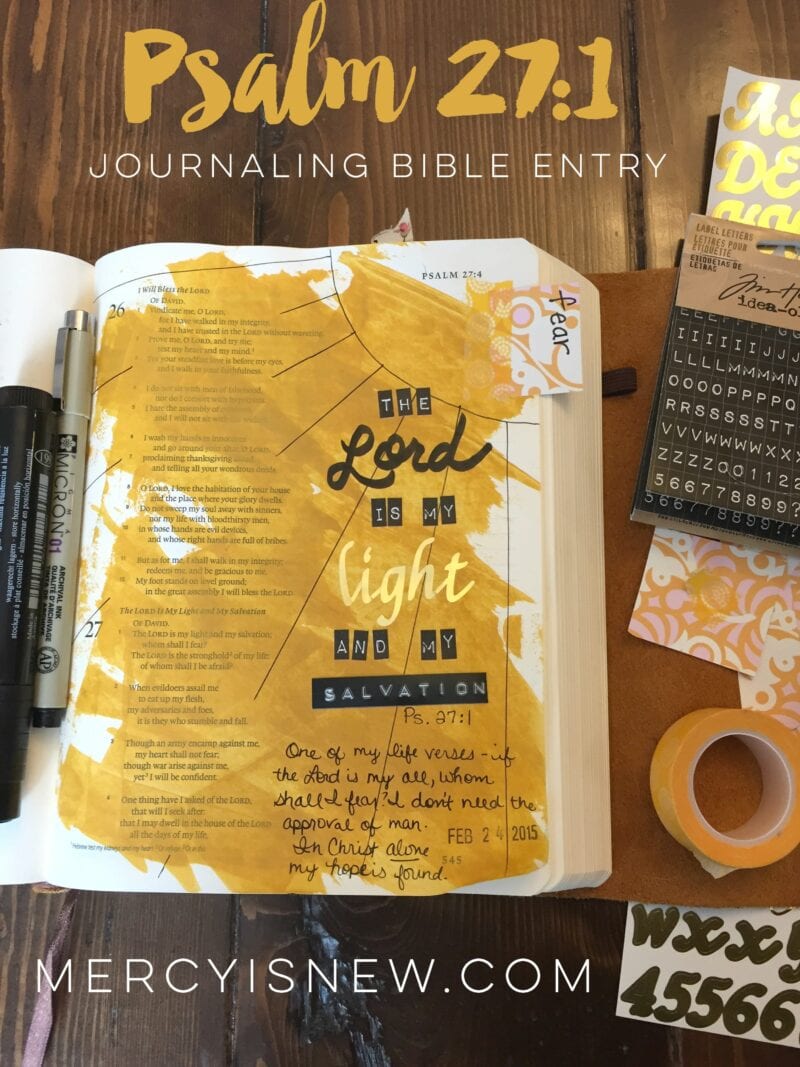 Psalm 27 is one of my favorite Psalms, I have claimed Psalm 27:1 as one of my life verses for several years now. I've prayed this passage as a means of preaching the gospel to myself numerous times.
"Lord, You are my light and my salvation; whom shall I fear? I need not fear man or man's thoughts of me. I need not try to please anyone but You. In You alone is all my hope and contentment and satisfaction. Amen."
If you love Psalm 27 like I do, you will probably LOVE this devotional by Paul David Tripp on this same passage: A Shelter in the Time of Storm: Meditations on God and Trouble
. He has 50 short-1-page-long devotionals each based on a different verse from this chapter. This book has quickly become one of my favorite devotionals!
Supplies Used for This Journaling Bible Entry
Here are the supplies I used in this project!
Journaling Bible
 | Liquitex Yellow Oxide Paint
 | Handheld Label Maker
 | Project Life Date Stamp
 | Alphabet Stickers
 | Label Letter Stickers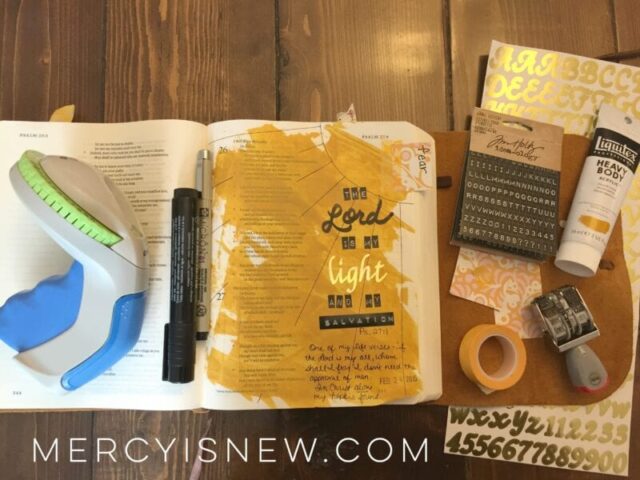 More Journaling Bible Links