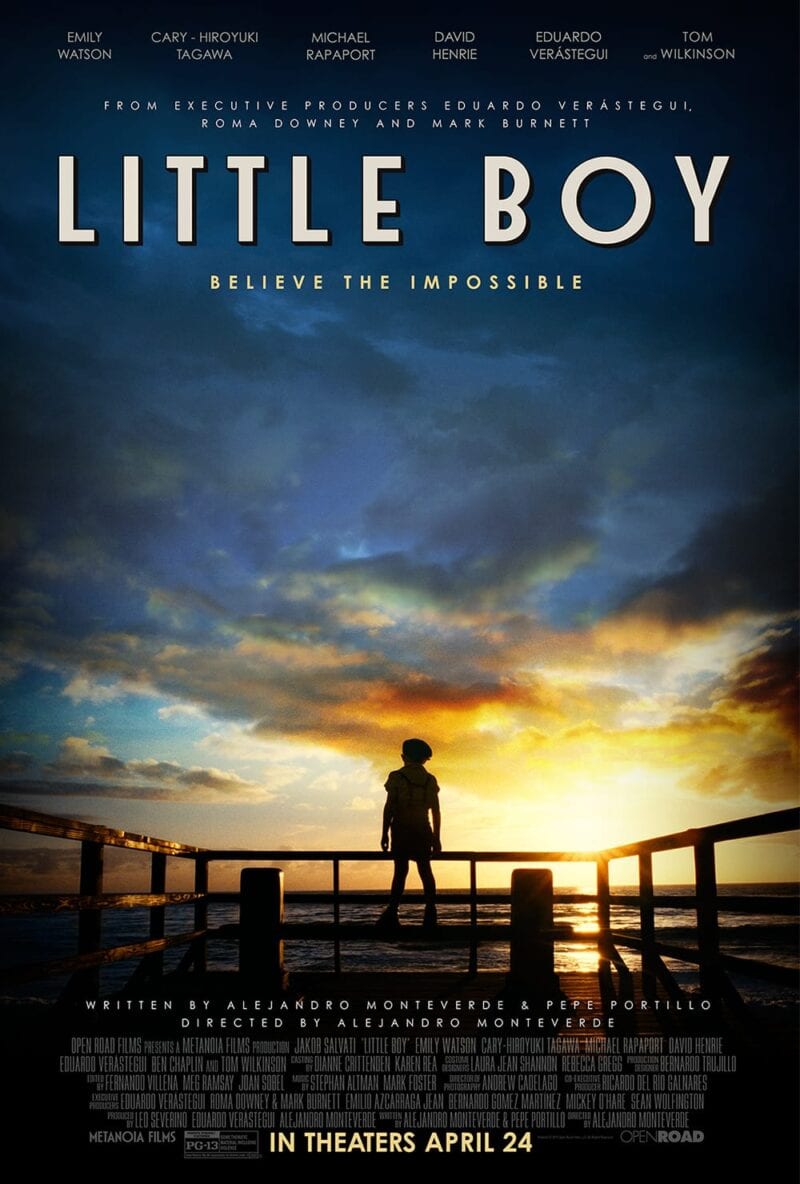 As a mom and especially as a Christian, I am always looking for family friendly movies to see with my children. We don't get to go to movies very often because it is becoming increasingly expensive to go as a family of five. So, when we do have the opportunity to go, I want to make sure it is a wholesome, uplifting movie appropriate for my entire family. I have to tell you, this is getting harder and harder to come by! So, I was really, really excited when I heard about this brand new movie that is coming out soon!

Little Boy Movie is an inspiring and uplifting movie for the whole family coming to theaters on April 24th, 2015. Tickets will be available through Fandango and other participating movie theaters.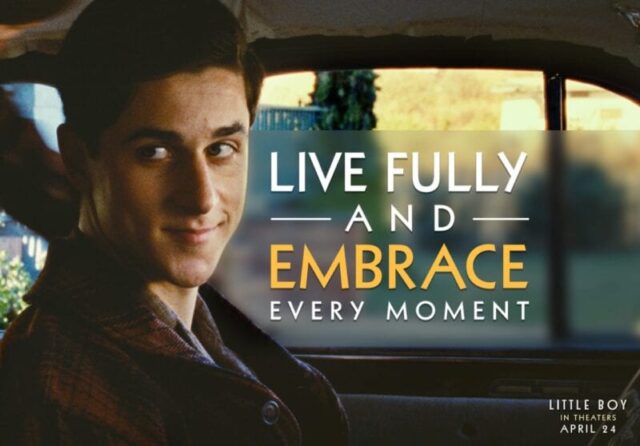 Little Boy Movie is a heartwarming story centered around a 7 year old boy who is willing to do whatever it takes to end World War 2 so that his father can come home. As the granddaughter of a WW2 pilot, just watching the trailer to this movie made me cry. (Go to the movie site and click on "watch the trailer" across the top to view.) Watching the trailer, you will quickly see the magnitude of love between the little boy and his dad. This is such a precious thing to watch, a movie that values and treasures family relationships! This movie highlights the values of faith, hope and love in the face of difficult circumstances.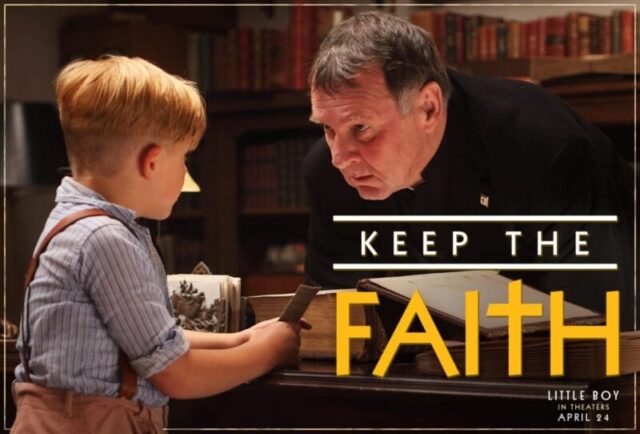 One of my favorite aspects of this movie, that I picked up from watching the trailer, is the theme of faith. Inspiring faith in our children through wholesome movies like this, through biographies of missionaries, by helping our children know and have relationships with other believers and pastors and missionaries, these are all ways to inspire faith in our children. I am always looking for new ideas to help grow the faith of my children. A movie like Little Boy will do just that.
Movies like Little Boy are movies I want my family to see together. Movies like Little Boy inspire my children to believe the truth that family is important. Movies like Little Boy inspire and build faith in our children.
I'm so excited about this new movie and I know you will be, too!
Learn More About Little Boy Movie
Who will be joining me at the theater on April 24th to see Little Boy? I can't wait!