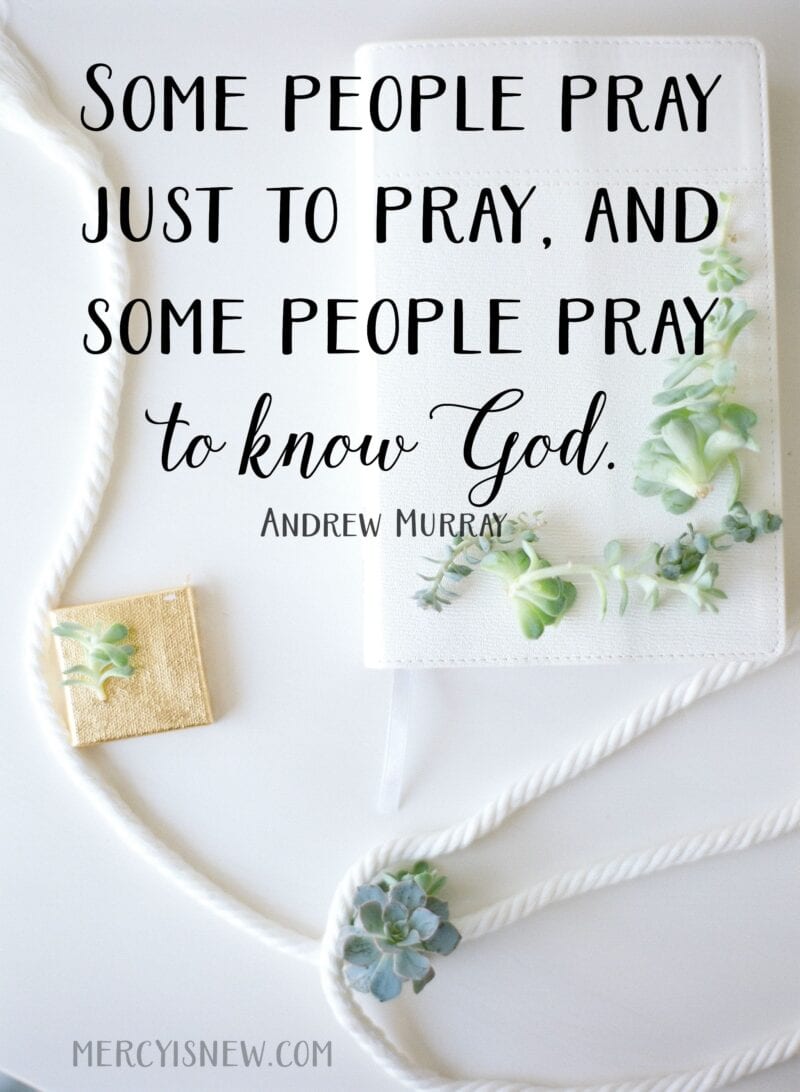 Some people pray just to pray and some people pray to know God. ~ Andrew Murray
This quote really challenges me to search my heart and think about why I pray. Am I praying because I am "supposed" to? Or am I praying because I want to know God in a deeper way? God wants a relationship with each of us. He wants to speak to us, He is there to listen. Prayer should be a conversation between two…one who thinks they know what love is and the One who is Love.
The reason I love collecting resources to help our prayer lives is not because I have it all together and always pray for the right reasons myself, but because these things have been useful and encouraging in my own life. I pray this blog does the same for you.
Monthly Scriptures to Pray
Each month we pray the Scriptures on a certain theme. Find all the months available here:
More Prayer Encouragement & Resources
Favorite Books on Prayer
Click on the "prayer" tab and you can see even more favorites!
Follow His Mercy is New's board Praying Scripture on Pinterest.