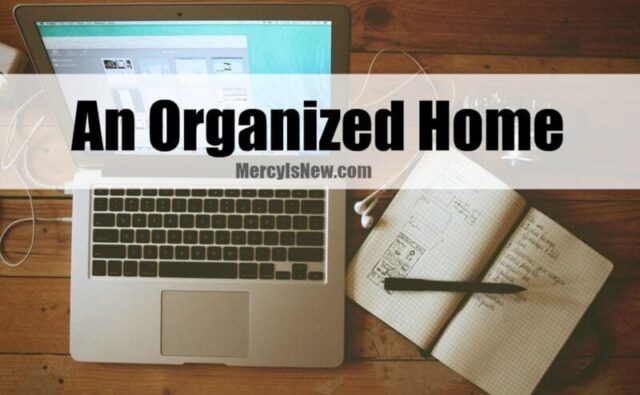 Today I want to share the resources I'm using to get organized this year! Some of these resources I've been using for a few months, some are new to me. Some are free, some cost money. There should be something here for everyone. 🙂
I haven't always needed to write down every.single.thing that comes into my mind, but these days, I do. I use my calendar on my phone, I use a wall calendar, I have a planner, I write down things for homeschooling, teaching piano, our meals, the kids daily to-do list, chore list…and on.and.on.
I pretty much forget every thing that goes into my brain these days, so if you text me and ask me to do something, you might want to remind me to write it down!
Setting Goals
I'm terrible at setting goals. However, I realize the importance of making priorities and realizing what I need to let go of and what I need to focus more on. I absolutely LOVE the Power Sheets that are created by Lara Casey each year. Her book, Make It Happen, is a great read along these lines also. Lara shares from a Christian perspective about utilizing the gifts God has given us to "make things happen" in the lives of our families, our businesses, our work place…really anywhere you desire to set goals and accomplish things for the glory of God!
On this page I wrote down things that fire me up! 🙂 It's important to sometimes remind ourselves of what actually IS IMPORTANT to us! And from there, how can we make sure we are making time for THOSE things and not scrolling Facebook?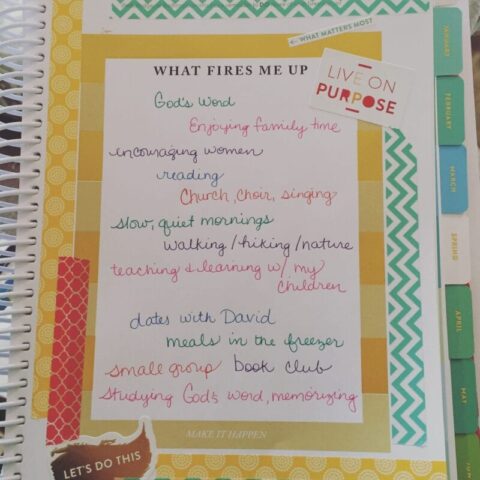 What I love about Lara's materials is that they aren't your typical goal setting suggestions. She has you take inventory of what worked in the past and what didn't, how God has gifted you, what you're passionate about…one of her biggest points in all of this is to figure out what's MOST important to you and MAKE TIME for those things! So, not all of these goals are work related. Sometimes (as sad as it may sound) I have to actually make a goal (or to-do list) to do fun things with my kids. Put the work away, put the schoolwork away and do something fun! This is all a part of looking through the Power Sheets and working towards making your life look like what you really want it to look like.
Day-to-Day Organization
I have bought (and not used) planner after planner after planner. It seems that planners seem to be a very personal thing. As women, we tend to be pretty picky about them! LOL!!
But, since September, I have been using the Simplified Planner by Emily Ley and it is the LONGEST I have ever stuck with a planner of any kind! One of the keys for me is LEAVING IT OUT on the kitchen counter where I can see it!
I also write down a list of what I want to do daily for my health. Each day I put a little check mark beside it: vitamins, essential oils, lemon water, plank, stretches, jog 3 times, smoothies.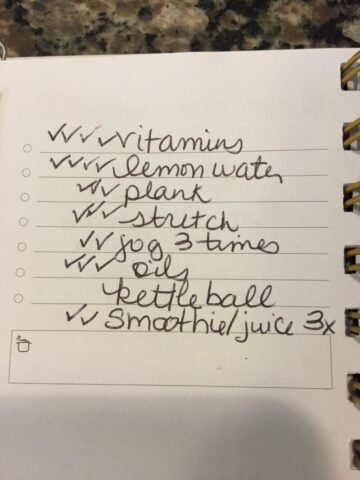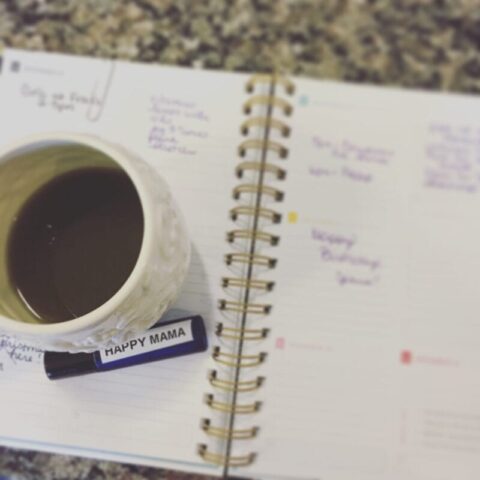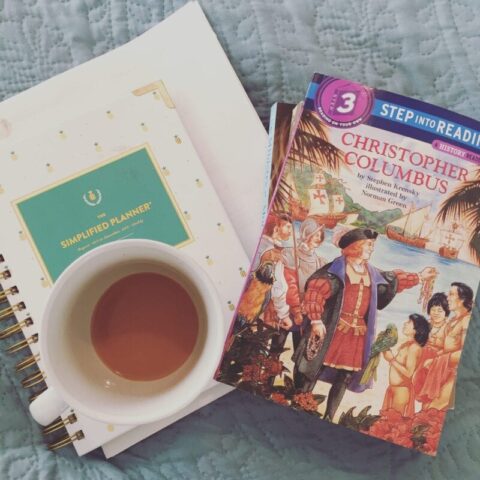 Tools for Managing a Household Well
If you are a homeschool mom or stay-at-home mom, you will LOVE the resources that Mystie Winckler puts out. She is both of these things as well and I think utilizing materials created by someone in your same position in life is VERY helpful.
When her course, Simplified Organization, came out, I shared that with you too! I also wrote one other post on using Simplified Organization in my home.
But, Mystie has so much more available to you!
Work the Plan is a brand NEW video based workshop on creating plans that will actually WORK for our lives.
Work the Plan is a video training course that have you crafting and using a plan that makes you more effective and less stressed, every day.
Work the Plan has over 20 videos, each between 5-20 minutes, that will walk you through building the systems and practices that will make your planning useful in your day-to-day life.
When I heard Mystie talk about a "brain dump" that was one of the things that has helped me the most! I write my little list in the Simplified Planner (mentioned above)
If you are curious if this course might help you, watch this video below to hear from Mystie and see more of what will be included in this course.
Also, be sure to follow Mystie on Periscope, I've watched several of her very helpful videos over there!
5 Habits for a More Productive Year is also a very helpful blog post!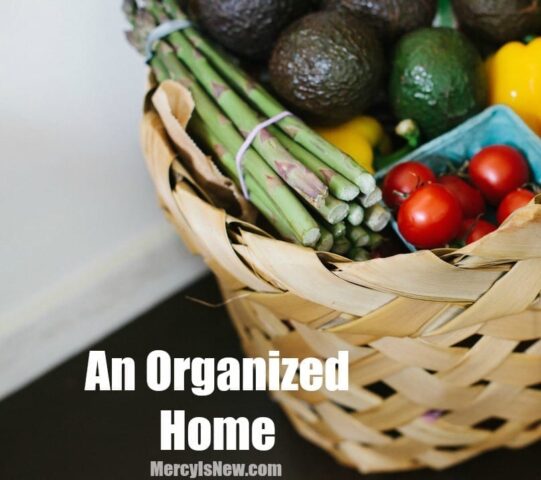 Meal Planning
I have no fancy ideas for you. I'm just going to share what we do and it has been working. When I stick to it. LOL!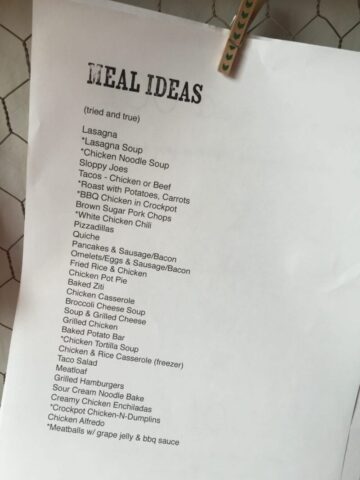 I have a "master list" of dinners that we will mostly all eat. I also try to have a few meals as well as cooked, shredded chicken and browned ground beef in my freezer at all times. This really helps with meal prep. I look at my master list and choose a few things for the next week. I always choose crockpot meals (or a freezer meal) for the days I teach piano. We've gotten into enough of a routine that I know which days I need something QUICK and which days I can spend more time on a meal.
I make my list for the next week on Saturday mornings, make my grocery list from that, and then grocery shop after our Saturday morning clean up. It's working for us.
Mystie also has helps for us in the kitchen! Simplified Pantry might be what some of you are looking for! 
Saturday Morning Clean Up
Our days have gotten so busy that for my sanity we HAVE to have a focused time of getting the house back together after the week. Saturday morning has been working very well for us.
If we all work for ONE HOUR, we can accomplish SO much.
Every week I have the following things on my list. If we are all working for around an hour we get it all done. (Except for the last 1-2 loads of laundry still in the dryer drying.)
Our Saturday morning clean-up pretty much helps keep the house from NOT getting out of control week in and week out.
Laundry – everyone do your own load
Bathrooms – sink, toilet, floor, mirror
Kitchen – dishes, floors, wipe all counters
Pick up basement
Pick up your bedroom

Extra Tools to Help
Whew! That was a LOT of information! But, I would love to hear from YOU! What are YOUR favorite organizational tools or ideas?