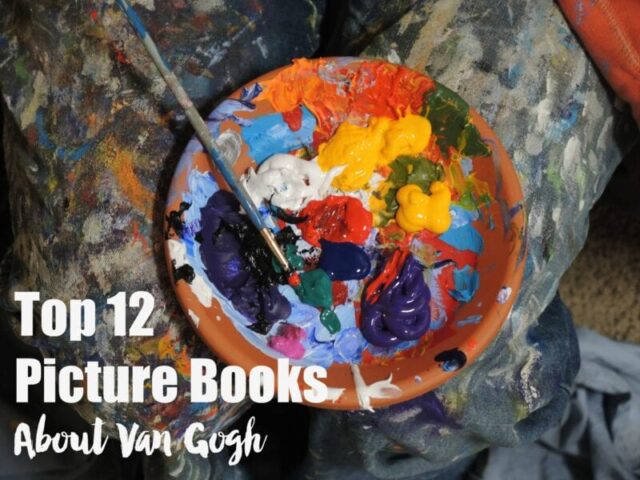 I'm so excited to have THREE Van Gogh picture books to give away to THREE winners! Keep reading to the bottom of this post to find out how to enter!
Vincent, Theo and the Fox by Ted Macaluso is such a unique book for children! I love it! Your children will go on a fast-paced adventure all over inspired by Van Gogh's paintings! As young boys, Vincent and his brother Theo spy a mischievous fox sneaking into a farmer's cart. Wanting to catch the furry creature, the brothers give chase through colorful fields, over land and sea, into the city and beyond – settings illustrated by over 30 full color reproductions of van Gogh's greatest works. On this imaginative journey, the boys – and the fox – learn about failure, success, and discovering how to be the best you can be when you grow up. It is also a sweet story about brotherhood. An epilogue gives a brief, factual biography of Vincent van Gogh.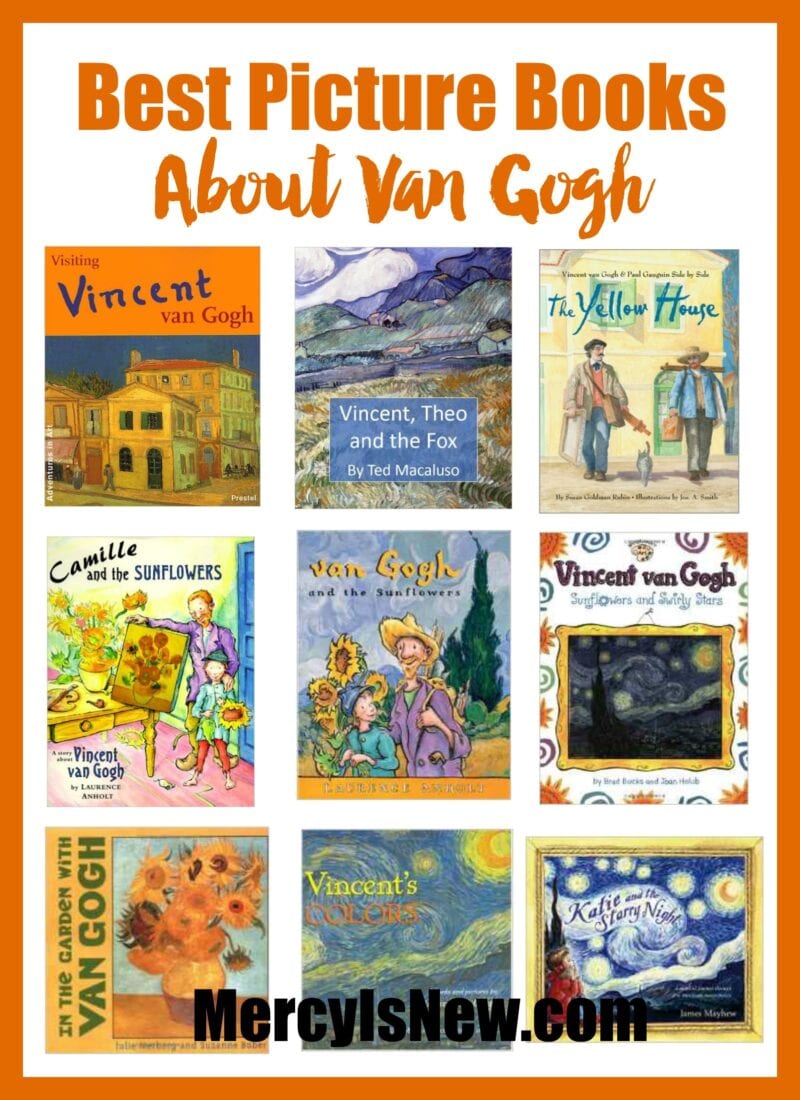 Best Van Gogh Picture Books
Van Gogh Art Lessons
I have collected a few Van Gogh resources and art lessons here for you!
Teaching Art for the Non-Artist
Did you know I have a whole series of posts (enough for at least 1 semester!) on TEACHING ART for the non-artististic teacher or parent?
I am musical and creative, but I'm not an artist. However, I taught art at our homeschool co-op and LOVED it.
Give Away
THREE of you will win a copy of this picture book called Vincent, Theo and the Fox. U.S. Residents only.
Use the Rafflecopter to enter!