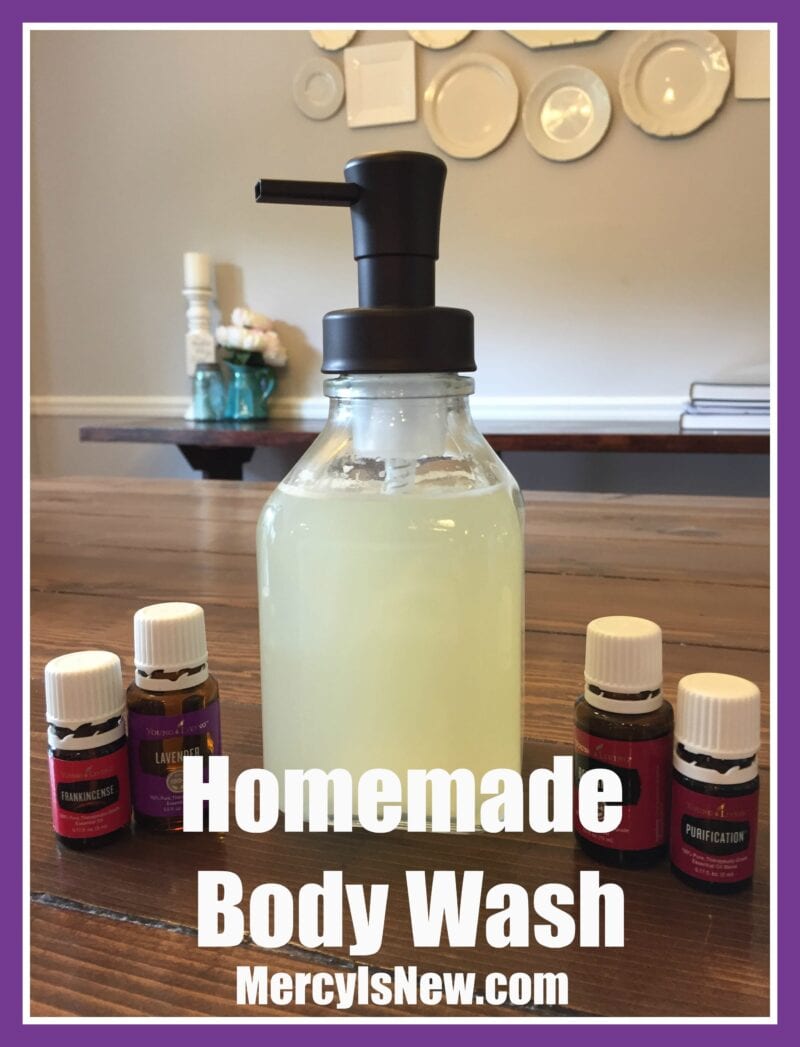 I have been slowly trying to remove toxins from our home. There are many unsafe things in so many of our products these days, so as I am able I have been replacing some of them.
More Healthy Options I'm Trying
Items Needed for Homemade Body Wash
1. Find an empty foaming soap bottle (I prefer foaming, but you don't have to make if foaming!) I wanted a glass container, so here is the one I used.
2. 
Dr. Bronner's Castille Soap – we use this for so many things! Love it! This link is for lavender, but there are other options as well!
3. Water
4. Essential Oils – only if you want to add more of a scent to your body wash! 
Directions
Ok this is SO SIMPLE that I feel silly typing this out – but here goes! 🙂
For body wash, I like to use 2 parts water and 1 part Dr. Bronner's. For hand soap I think you can go even less, but I like it to be a little more soapy for body wash. You may play around with it and see what ratio you prefer!
Each soap dispenser is going to be a different size, but an example would be to mix 12 ounces of water and 6 ounces of castle soap.
Just mix into your soap dispenser, add 3-4 drops of essential oils and YOU'RE DONE!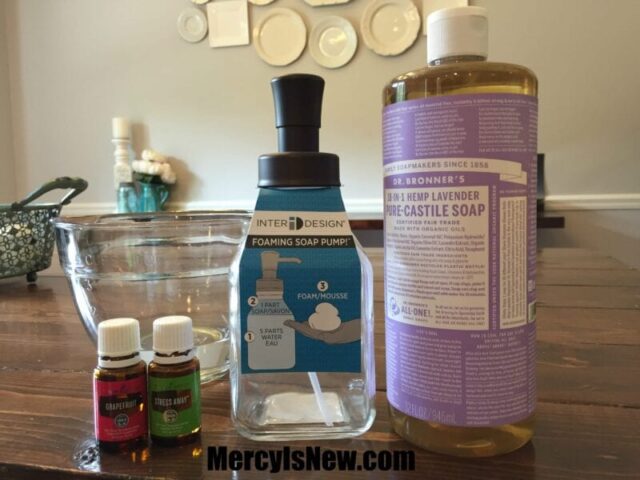 Essential Oils Good for Skin
There are several oils that are known to be helpful for skincare!
Frankincense
Patchouli
Lavender
Purification
Bergamot
Tea Tree Oil (Melaleuca)
More About Essential Oils
You can learn more about my experience with essential oils here!
Sign up to become a wholesale member with Young Living here!