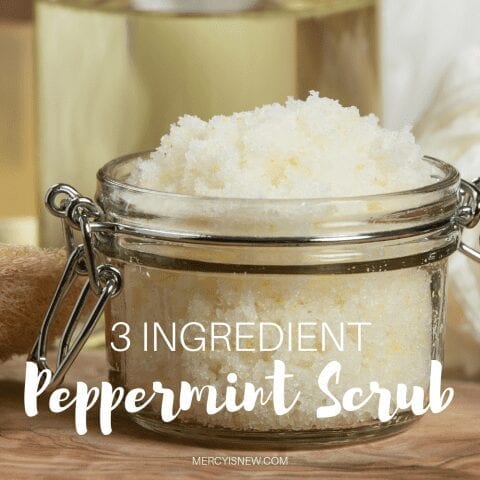 I made up this little scrub to give as gifts and it was SO easy! And it is SO good for your skin!!
Peppermint Scrub
**This recipe makes approximately 5 of the small 4-oz ball jars
.
3 ingredients! That's it! Just MIX and put into individual jars and you have a simple, homemade gift to give!
Peppermint Oil Uses
Look at all these ways you can use the Peppermint oil!
Rub a few drops of peppermint to temples to relieve tension.
Dilute 2 drops of peppermint in 4 oz of water to aid in digestion.
Apply (dilute) drops on abdomen to help with stomach discomfort.
Diffuse to help with decongestant and to improve taste and smell.
Blends well With: Eucalyptus, Lavender, Lemongrass, Marjoram, Rosemary and Melaleuca
Can be use aromatically
Can be consumed
Can be used topically (Dilute for young or sensitive skin)