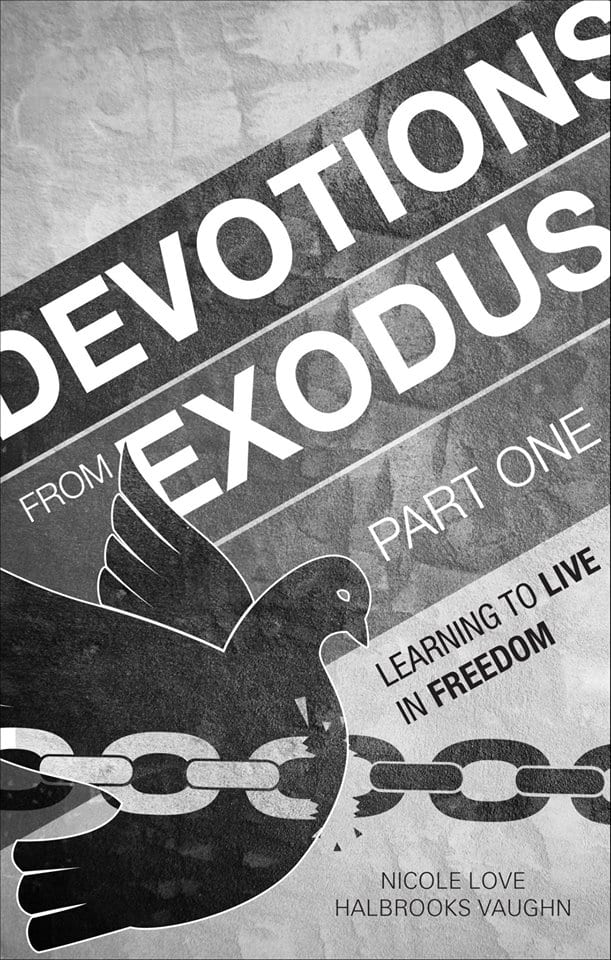 I was blessed to review this new devotional book written by Nicole Vaughn called Devotions from Exodus Part One
. She also has another devotional based on Genesis, called Devotions from Genesis
!  To be honest, when I thought about these devotionals and whether I really wanted to review them or not, I wondered what types of devotional thoughts could be taken from Genesis and Exodus. I generally am drawn to the New Testament or the Psalms myself, especially for devotional reading. But, these books proved me wrong. I really enjoyed them. And in my opinion, these books are so much more than "devotions."
Because my kids and I are studying Ancient History this year, I thought that these devotions might fit in nicely with our history and that I could share them with my kids.  I was right…these books added depth and a way for me to tie in the God of the universe from the Old Testament that also wants a personal relationship with each of us!
The Devotions from Exodus pick up where the Devotions from Genesis left off. We begin this devotional with Moses meeting the Great I Am. There are devotional thoughts shared on each chapter in the book of Exodus through chapter 20. Thus the "part one" on this book. 🙂 Moses meeting the Great I Am, The Plagues, The Wilderness, and the Giving of the Law are the main topics covered in this book. Each section is further divided by the chapters in Exodus.
If you are looking for a light, fluffy devotional book, this is not it. Friends, there is so much meat in these chapters! Honestly, I could not even read one chapter of devotions in one sitting with my children! I had to break up each portion into several days! So, this book could definitely last you through a lengthy study of the book of Exodus. I would highly recommend reading through it slowly and letting the Word of God, along with Nicole's words, dwell in you deeply. This is not a book to be rushed through.
Here is one of my favorite portions of the book written about Moses…
Oh precious one, have you been there? Moses is so  real with God. He is so obviously just a man like you and I. He is not a superhuman. He is a man who was living a life apart from God but now has been brought near to God to accomplish a mighty mission for the kingdom of heaven. Part of that mission is to return to where he came and show them that he is not who he once was. He now looks different, walks different, and talks different. Moses may look at himself and see a man of no worth, but once again, God does not even acknowledge his cry of insecurity. God simply reminds him of his mission. We cannot allow who we were to hinder who we are now called to be.

Nicole Vaughn, from Devotions from Exodus
I know that I need these reminders so often. What about you? I hope you will take a few moments to check out these wonderful new Devotions from the Torah. I have a feeling you will think they are as wonderful as I do.