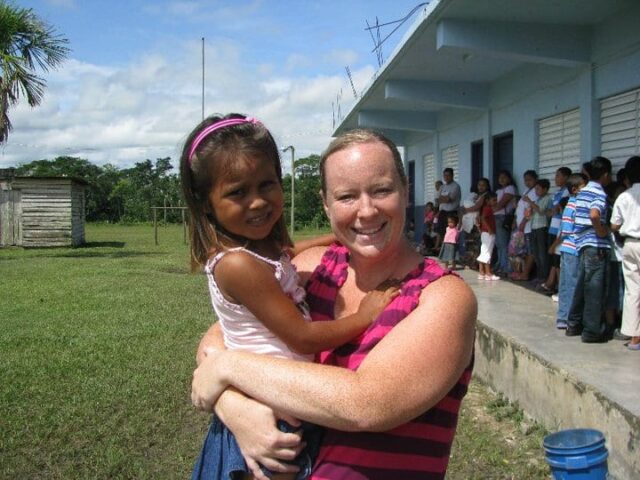 In less than one month, God will be answering a prayer of mine that I have prayed for YEARS. If you've been a reader of my blog for many years, you may have followed me around the world on mission trips I personally took! I've been to Alaska, Hawaii, Belize a few times, and Southeast Asia, as well as other closer-by mission trips.
But I always knew I wanted to take my family.
God has answered. All five of us will be going to Belize in July with a ministry born from folks in our community years ago. Hearts of Christ is a school sponsorship program where people in the U.S. can sponsor a child in Belize to help them receive an education. The requirement of school uniforms, textbooks, supplies and lunches make it impossible for most children to attend school in Belize. So, when you sponsor a child through Hearts of Christ, these children are receiving their uniform, all their books, notebooks and supplies AND the gospel message!
In past trips I have been able to meet the little girl we've sponsored for years now. I was blessed to meet her family and see her home. Some of the most memorable moments of my life!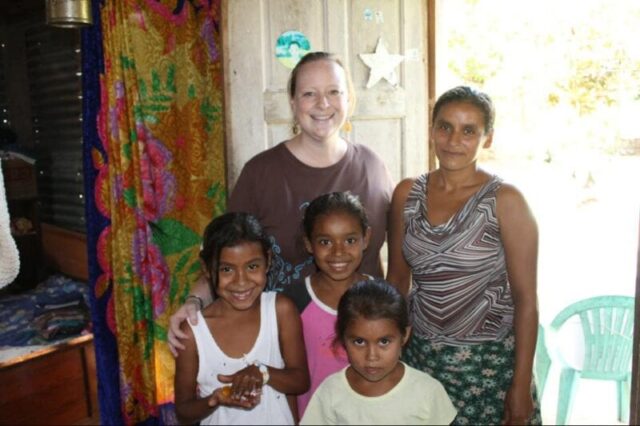 Pray for My Family
I covet your prayers so as our family travels with a group of 21 others together to Belize! I truly want my family to be a blessing. I want my children to learn compassion for others. I want them to see how a big percentage of this world lives. I want us to be reminded of how blessed we are…and that we are blessed to be a blessing!
Thank you!
And, what is more…I consider YOU a part of this mission trip. For each of you that purchased a bundle through the recent bundle sale, THAT money is helping pay for our trip! For each of you that signed up for local summer piano lessons, THAT money is also helping pay for it! And, any purchase from my shop in June or July is helping pay for it!! WHAT A BLESSING you are to me!!!!
5 Reasons We Are Taking Our Family on a Mission Trip This Summer