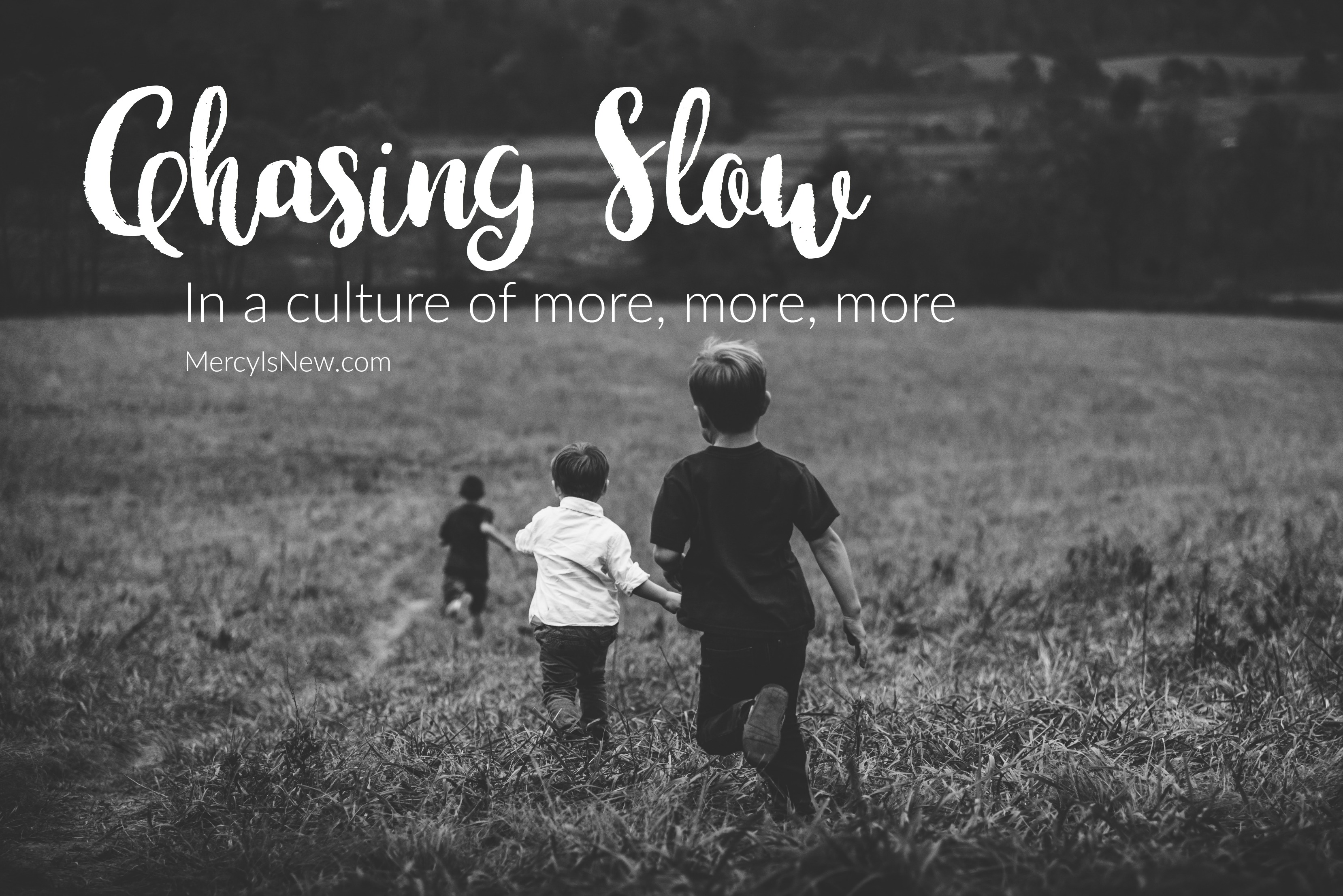 I just finished the book Chasing Slow by Erin Loechner. It was so good and exactly what my heart needed. As you know, I've been on this journey myself. I read Present Over Perfect a few months ago and it kind of propelled me on this journey. This book was just the encouragement I needed to keep going against the grain of more, more, more.
Both of these books really made my heart stop and ask, "Am I now trying to win the approval of human beings, or of God? Or am I trying to please people? If I were still trying to please people, I would not be a servant of Christ." Galatians 1:10.
4 Ways to Chase Slow
These things are just things God has been teaching me. They weren't necessarily listed in the book in this way, but just themes God is placing on my heart time and time again lately. I hope something here resonates with you, too!
Say no. Say it once today. Say it again tomorrow. Keep practicing. It won't get easier but you WILL get better at it!
But say yes to what matters. Saying no to some things allows us to say yes to the right things! As an example, my schedule was freed up just a little bit when I decided to stop teaching piano lessons. While that was one of the hardest decisions I've ever made before, it has allowed me to say YES to more time for homeschooling and  time for exercise and cooking healthy dinners!! I'm saying yes to the most important things in this season! But it had to start with a "no."
Don't try to keep up with the Joneses. Keep up with God instead. Don't look to the left or the right…don't feel inferior because of what so-and-so is doing. You look at the path God has given you and put one foot in front of the other!
Abide in Christ. Read John 15 and ask God to show you where you are abiding. To abide means to dwell. To reside. Where are your thoughts residing? What about your heart? Where is your heart's home? What are you dwelling on more: Pinterest or God?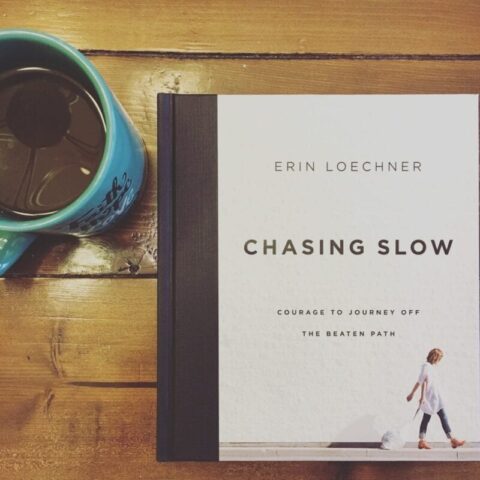 Favorite Quotes from the Book
"Ask an Ethiopian what they need and they might tell you with a wide smile: amassing is meaningless. There is only today, with holes in our pockets, with time spilling out. We cannot keep it for tomorrow. We cannot mend our seams to hoard, save, carry. Ask a bird how to fly, and it might tell you to remove the weight from your wings." Erin Loechner
"Sometimes choppy waters teach us to sail better." Erin Loechner
"We changed the rules, that is all. The instructions told us that hard work means logging a lot of hours at the office to pay for more things so as to appear you are logging a lot of hours at the office. The instructions tell us to work hard, then play hard, but mostly work hard. You can play hard when you're dead. Isn't this called responsibility? Isn't this called wisdom? Straighten up, young man, you've got a mortgage to pay. 
We tore the instructions to shreds, and then, Lord, have mercy, we bowled. [referencing an earlier portion where they began taking "off the bumpers" of life.]
Ken quit Hollywood and began freelancing for film startups and marketing firms. I left the ad agency and filled in the pay gap with income from my blog. I began producing an independent design zine. We visited gallery shows and shopped artist warehouse sales. We went to the pier, over the Ferris Wheel, to the shore. We held hands in the grocery store. We once ate a pint of ice cream for dinner. For dinner!
…It was not without work. It was not all fun and games. It was not effortless, discarding the rules you'd memorized as a kid. There's a reason those bumpers exist – so our balls don't end up in the gutters. But Ken and I would never again step back into our life of fast, our Hollywood rat race, our productivity spin cycle. We had come to love our slower life – a life less stressed, less scheduling, less stifling.
For the first time in my life, I was beginning to see the appeal of less." Erin Loechner from Chasing Slow
What do you think?
I would love some input from you! What are ways we can purposefully CHASE SLOW?
And, what books help you keep this mentality? I need to keep reading for motivation and inspiration to keep saying NO to the things I need to say no to in order to say YES to what is best for this season.
One such book that really began my journey of "chasing slow" was when I read Present Over Perfect a few months ago! This book was life changing for me. You can find see my video discussing this book and other books I read in 2016 here. 
Facebook Live Video Discussion