I am SO excited about this give away!! Y'all, I have to tell you! I have been using these amazing Bible Journaling products for over a year now. I LOVE the products that Dayspring and Illustrated Faith puts out to encourage women to be in God's Word!
I have been decluttering around my home and realized I could NEVER use this much washi tape, all of these stamps, ink pads and amazing items.
So, I want to SHARE THE LOVE with one of you!!
This box of goodies will go to ONE blessed winner and contains HUNDREDS of dollars of Bible journaling items as well as a few other goodies I am putting in the box!
All of the items in the box are from Dayspring & Illustrated Faith. There are multiple Devotional Journaling Kits, zipper bags, stamp sets, washi tape, patterned paper, ink stamps and more.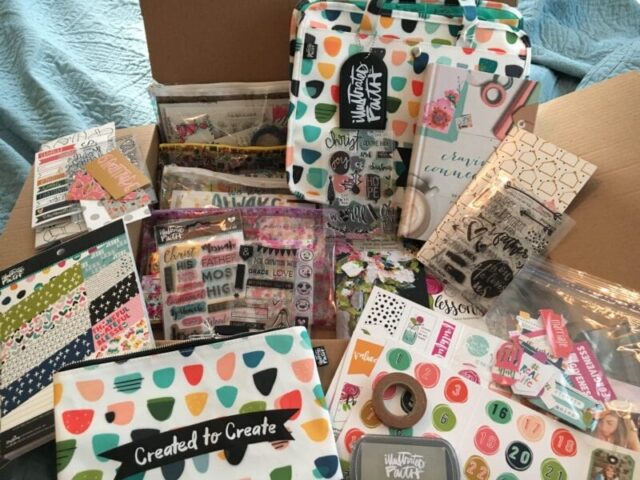 Give Away Details
Please click on this Rafflecopter Give Away to be entered!
U.S. entrants only. Give Away ends 5/15
New Products in the Shop
Head to the shop to see new mugs & notecards!