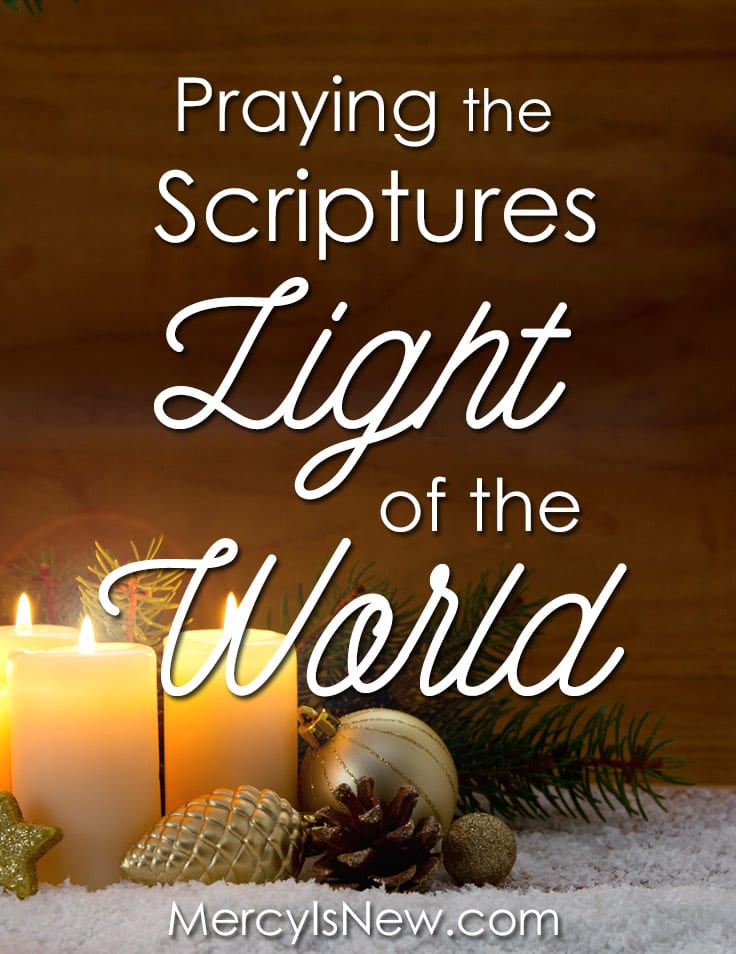 "The hopes and fears of all the years are met in Thee tonight…"
No matter how dark our world may seem, there is no darkness that can overtake the light. One little tiny speck of light will break through the darkness in even the darkest of places and nights.
In the beginning God said, "Let there be light."
Even the darkness is not dark to Him.
God's Word is a lamp unto our feet and a light to our path.
If there was ever a time in our world when we needed to be reminded that Jesus came to BE LIGHT, it is today. It is now.
Join me each day in December as we read & pray 1 verse about LIGHT from God's Word.
Praying Scriptures of Light in a Dark World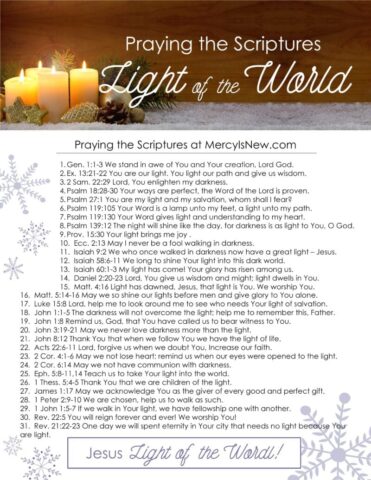 If you wish to follow along with the verses each day, you can follow along on my blog Facebook page or my Instagram account. Join the community by using the hashtag #PrayingTheScriptures as well.
Jesus, Light of the World Devotional
If you would like an e-book devotional based on these verses with just a short prayer and devotional thought for each day of December, you can go here to grab it.  These are the same verses listed in the free printable, but with the addition of a short prayer & devotional thought along with journaling lines for you to write out your own prayers.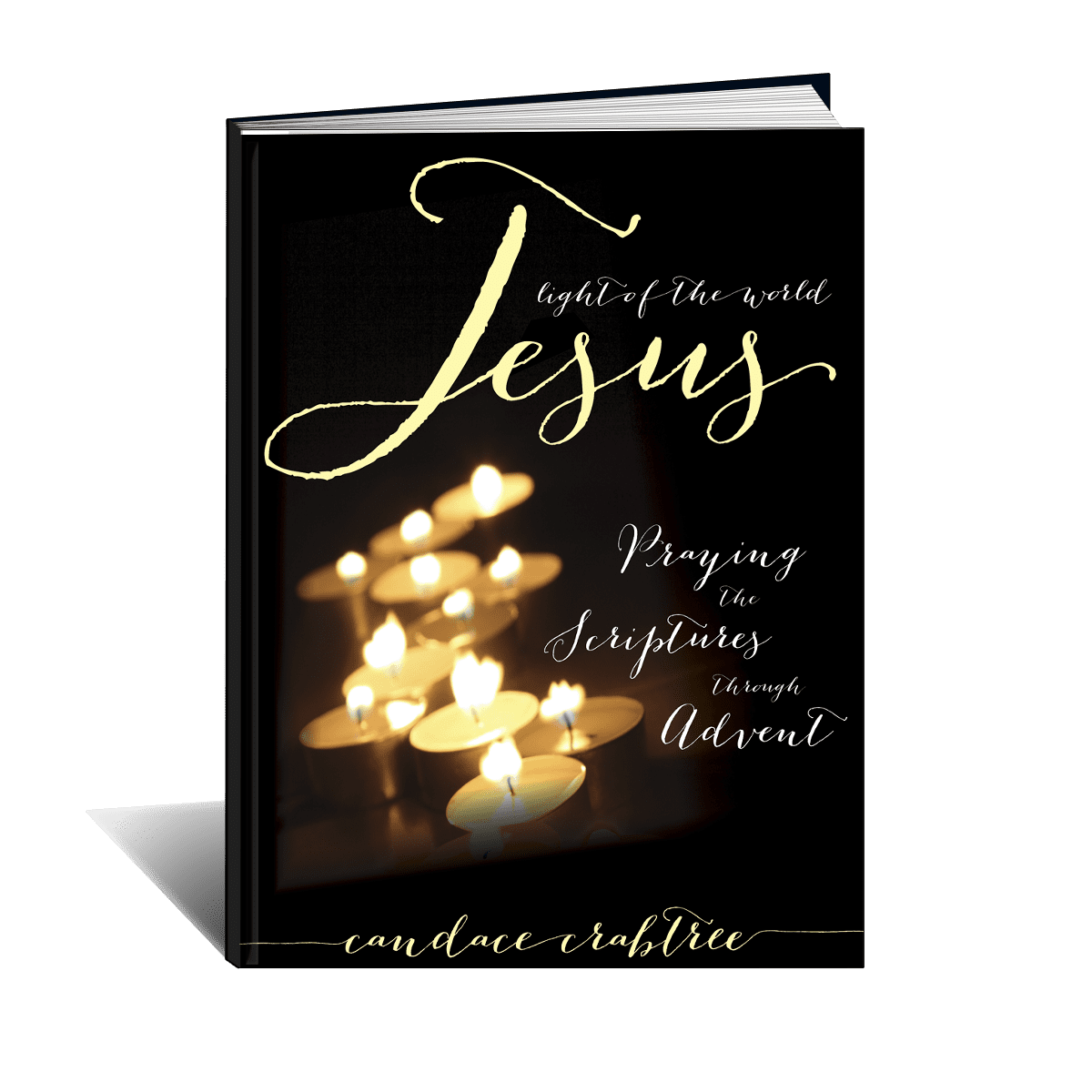 More Praying the Scriptures Resources
Click here to find more free printable & resources for Praying God's Word.