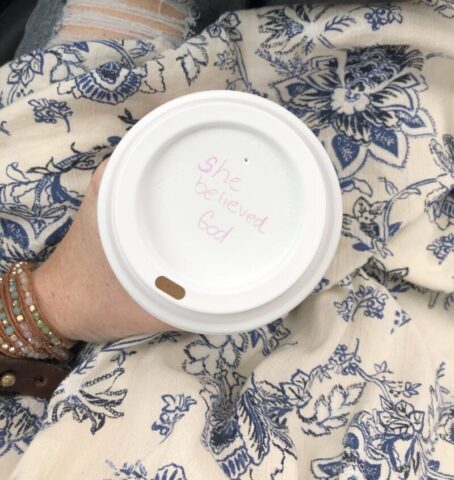 What do you need to believe God for right now?
I am learning that belief is really just a step of FAITH. Something we choose.
Just like I choose to believe Jesus died on a cross and rose 3 days later to bring salvation to this broken world, I must choose to believe the rest of His Word too!
Today I am choosing to believe that I am free in Christ, I am fearfully and wonderfully made, I am forgiven, I am redeemed, I am chosen, I am loved. He is working everything for GOOD. I have abundant life through Christ. I can be transformed by the renewing of my mind.
I believe Lord, HELP MY UNBELIEF.