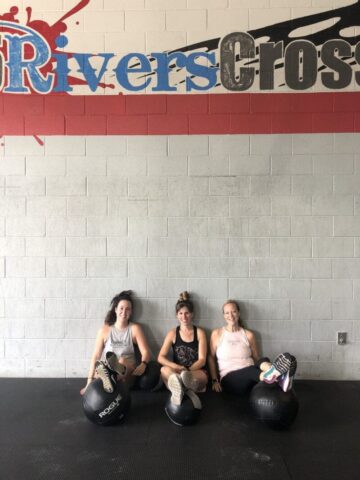 When I looked at today's workout I immediately said to myself, "Nope. I cannot actually do this. I just can't."
What do you know, I walked in and DID IT. All 45 back squats (is that what they are called??) and over 100 wall balls. And some other stuff I can't remember.
I guess it's time for me to change my language. What about you? What hard thing are you telling yourself you can't do?
If there is one thing I keep learning over and over again on this journey it is that we are STRONGER than we think we are! And my mental game is improving with every physical workout I accomplish. It's crazy how that works.
But we have to begin speaking LIFE and not death over our lives!!
So here is your sign, friends. Get up. Yes, right now. And go do that hard thing.
I'm cheering you on!
And yes, you CAN do it!