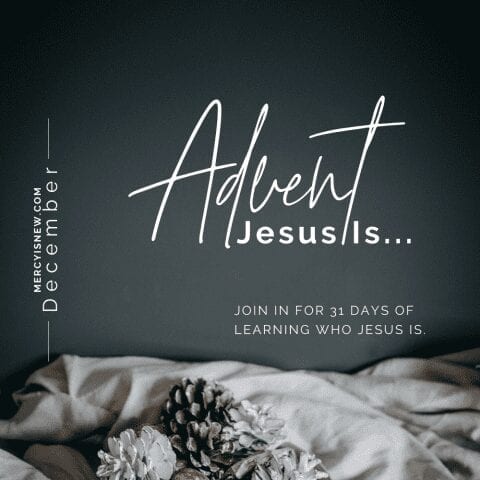 Jesus is better. Whatever you can't get off your mind, whatever worries fill your thoughts, whatever outcome you are dreaming of…He.is.better. He is hope. He is peace. He is enough.
Join me starting December 1st as we focus on JESUS, light of the world…our hope, our peace, our sufficiency.
Jesus is better. Let's focus our thoughts and hearts on HIM this Advent season!
Each day in December we will focus on one characteristic of Jesus paired with one verse.
Ideas for how to use this study:
Read the verse daily.
Write the Word.
Pray the Word.
Meditate on this quality of Jesus. Spend time thanking Him for who He is.
Join me on Instastories nearly daily as we chat about the verse & truth about Jesus and on Facebook each morning if you'd like to read the verse there on social media.