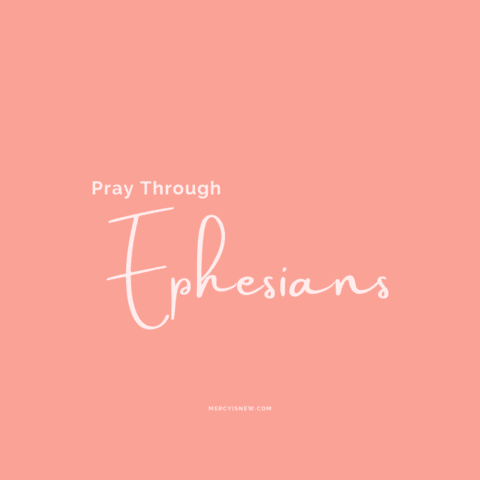 "For this reason, ever since I heard about your faith in the Lord Jesus and your love for all God's people, I have not stopped giving thanks for you, remembering you in my prayers. I keep asking that the God of our Lord Jesus Christ, the glorious Father, may give you the Spirit of wisdom and revelation, so that you may know him better. I pray that the eyes of your heart may be enlightened in order that you may know the hope to which he has called you, the riches of his glorious inheritance in his holy people, and his incomparably great power for us who believe." Ephesians 1:15-19.
Join me starting February 1st as we pray through the book of Ephesians! I am so excited about this plan!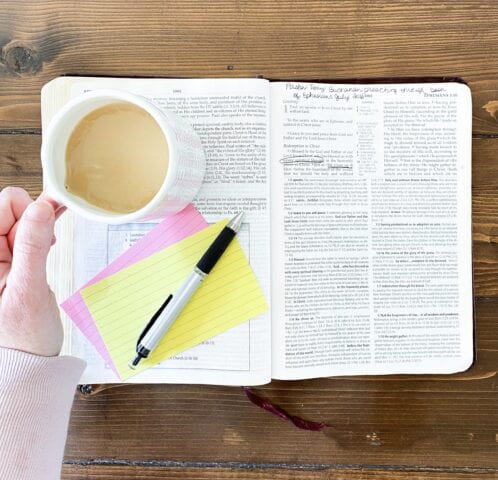 Ways to Utilize this Scripture Plan:
Join me on Instastories each morning (follow me on Instagram and then look at the little profile circles at the top of your feed, click on my circle each day to chat about the verses for the day.)
Read & meditate on the daily Scripture reading
Write the verses in a journal
Read the verses aloud, find a phrase that is meaningful to you and meditate on that throughout the entire day.
Write a phrase on an index card from each day's verse that you want to focus on.
Choose one passage from Ephesians to memorize.
Read the entire book of Ephesians every day in February.
Listen to the passage on the Bible app. (I use the YouVersion app which has various translations in audio.)
Print or save the reading plan by clicking on the image or the download button below!