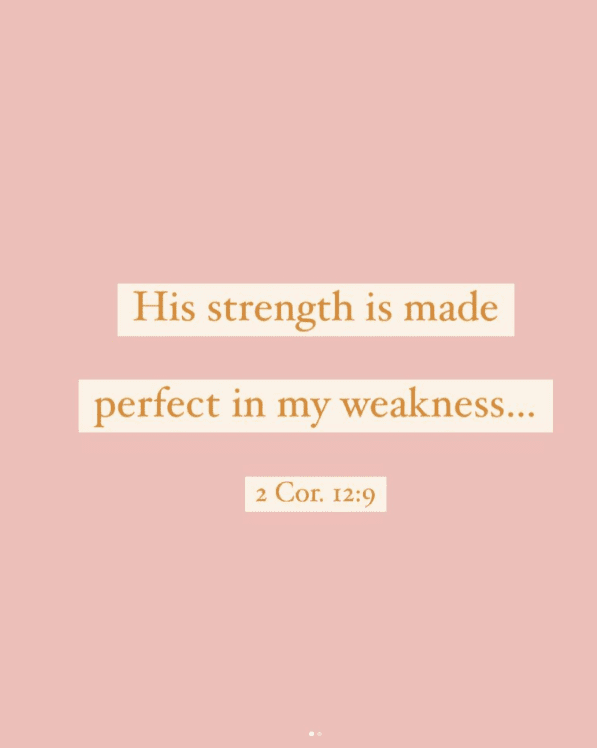 But he said to me, "My grace is sufficient for you, for my power is made perfect in weakness." Therefore I will boast all the more gladly about my weaknesses, so that Christ's power may rest on me. 2 Corinthians 12:9
I have spent a lot of my life wishing I wasn't so "weak" and sensitive and lacking in so many things.
Anyone else?
But this verse stops me in my tracks.
It is IN MY WEAKNESS that His strength shows up. His power isn't nearly so evident if I think I can do it all myself or TRY to do it on my own.
Let's face it, I would RATHER Him handle it.
I would rather Him show up.
It's better for me (and everyone else) when I don't try to muster up fake strength to power through.
When I am weak, TRULY, then I am strong — BECAUSE OF JESUS and His power and strength that show up in my weakness.
So today let's THANK HIM for the lack of sleep, for the things we perceive as weakness, for the personality quirks, for the times you don't think you can make it for one more day…because it is in those moments that His strength is made perfect.
His strength is perfect and His grace is SUFFICIENT.
It really is.