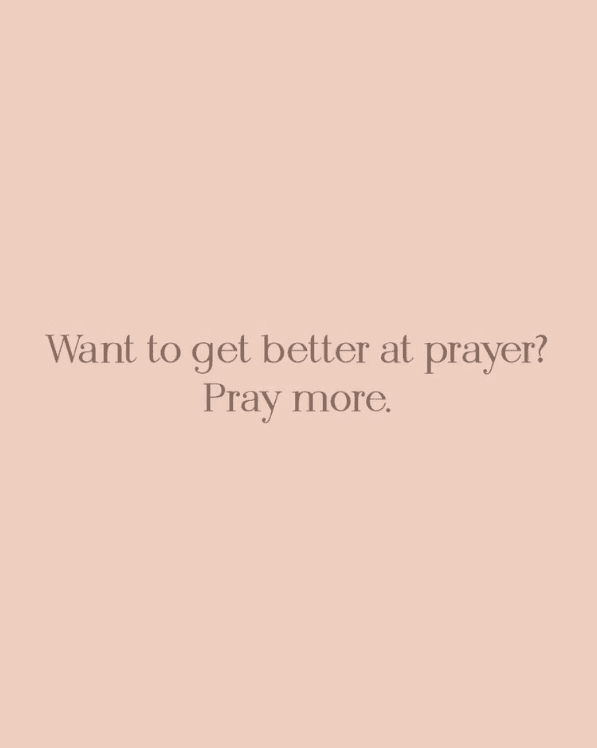 Want to get better at prayer? Pray more.
There is no such thing as the perfect prayer. The prayer itself nor the one who prays it.
I don't talk about prayer a lot because I've perfected the habit — I talk about prayer a lot because I'm weak and desperate for Jesus and know that prayer is my LIFELINE.
Many, many times my prayer has been just a stream of tears.
Often it's just the Name of Jesus.
Sometimes I don't have words to offer.
Sometimes I read a verse and it becomes my prayer.
Sometimes I talk on and on about a situation knowing that He already knows it all but He's changing my heart as I pour it out to Him.
If you want to become better at praying, JUST PRAY. Kind of like "just do it."
Don't let a conversation with the One who loves you so very much be intimidating. These should be the easiest conversations we have all day.