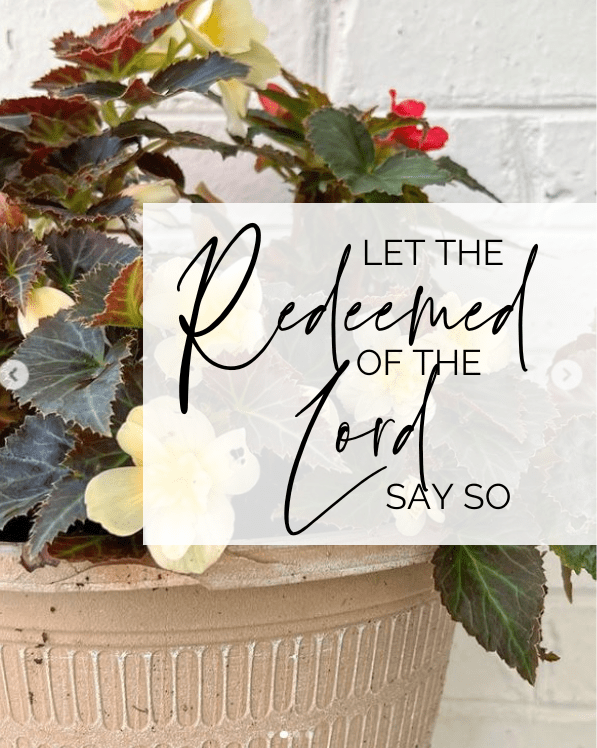 "Let the redeemed of the Lord say so…" is from Psalm 107, but have you noticed the rest of the Psalm?
FOUR TIMES we see the people cry out in their trouble, God's provision for their deliverance, and then they praise Him.
He is faithful, friends.
It's comforting to note that after the first time God delivered the people they went on to have more troubles. God's deliverance isn't once and done. He is faithful yesterday, today, and forevermore.
So, let's be the redeemed who say so, let's remind each other and ourselves that no matter what we face God hasn't left us or forgotten us or decided we've had one too many troubles in our day.
Cry out to Him. His provision may not always look like exactly what you're hoping for but when it's from Him we can know it's for our good and His glory.
What has the Lord redeemed in your life in 2022? Not 25 years ago, not in the lives of your grandparents (which is awesome!!) but this year, this month, this week…God is a God of redemption and we can count on Him!