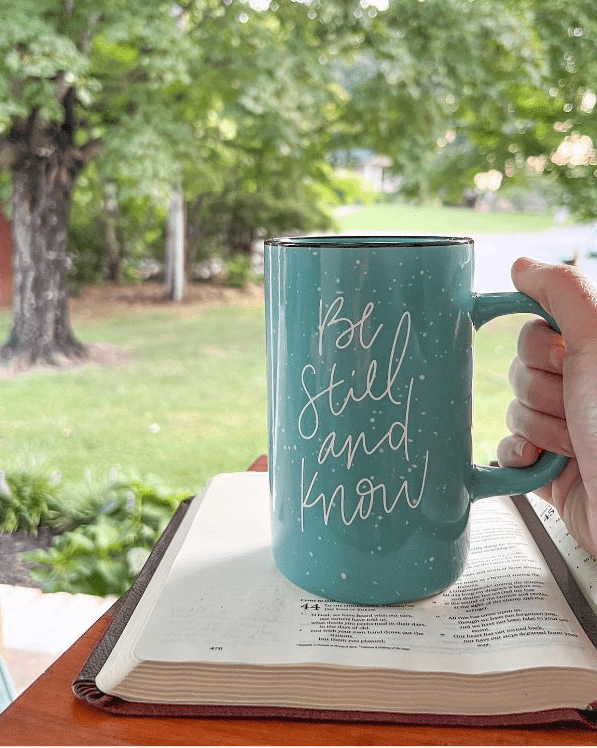 "If the furnace is hot, let your faith be strong." – Spurgeon
How do we do that? How do we strengthen our faith? How do YOU actively grow your faith? Sitting on the sidelines wallowing in our problems never helps. Ask me how I know. 😂 I'm a former wallower.
Open your Bible. Memorize a passage. Turn up the worship music. Remember His faithfulness. Count your blessings, one by one. Be in community with other believers. Pray the Scriptures when you have no words. Turn off the news. Get some fresh air and talk to God. Do something kind for someone else. Intercede for others. Get on your knees – literally and figuratively.
Whatever you do, don't do nothing. ❤️ Strengthen yourself in the Lord. Sometimes that means "being still" and sitting with Him in the pain and through the tears, sometimes it means getting up and learning to "be still" as a posture before the Lord – your heart is at peace because you know Who holds tomorrow.
Walking by faith, even in the furnace, is never about being easy. But Jesus is there. And He gives peace & even joy…even in the furnace.
There was another in the fire
Standing next to me
There was another in the waters
Holding back the seas
And should I ever need reminding
Of how I've been set free
There is a cross that bears the burden
Where another died for me
(Hillsong United)