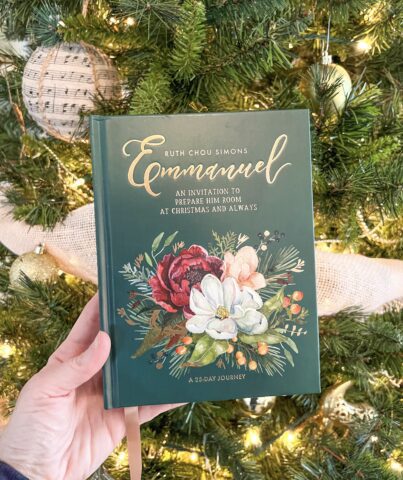 Emmanuel: God with us. The miracle of Advent; the meaning of it all. Emmanuel. He is with you. He is with me.
Join me from December 1-25 as we purpose to prepare him room in our hearts and in our lives. This book, Emmanuel, by Ruth Simmons is beautiful. You can find it here.
But if you don't have the book, I hope you will still join us!
Each day the book contains a verse, a thought to ponder, a praise and a prayer.
OPTIONS FOR JOINING US
Print or save the verses below.
Write the verse each day & journal your thoughts & prayers through the study.
Choose a verse to memorize this Advent season.
Join me each morning on my Instagram stories as I chat about the daily verse for 1-2 minutes.