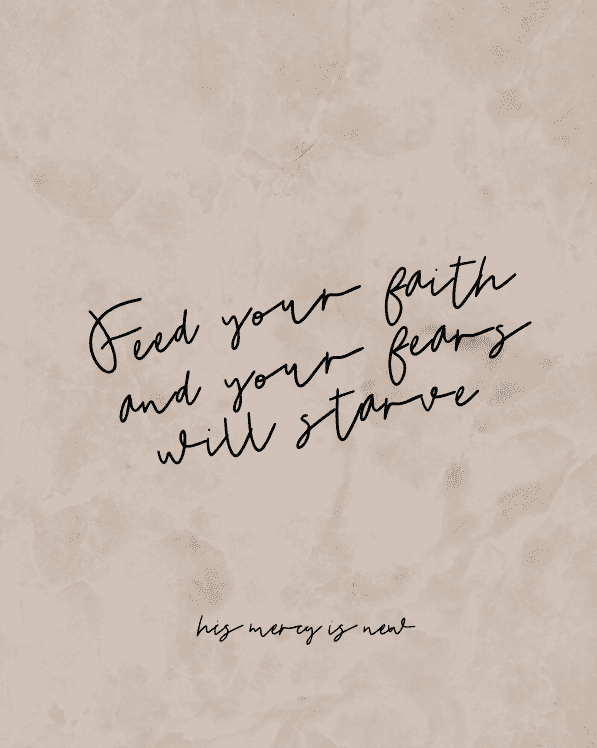 Whatever you're struggling with today – fear, anxiety, loneliness, overwhelm, rejection, grief…the way through is to FEED YOUR FAITH.
Sit with Jesus.
Open the Word.
Pour your heart out.
Turn up the praise music.
Memorize a passage.

Write out what you're thankful for. Start naming the attributes of God and thanking Him for who He is. Don't isolate yourself. Get in church.
Feed your faith and the "peace of God that transcends all understanding will guard your hearts & minds in Christ Jesus." Philippians 4:7.