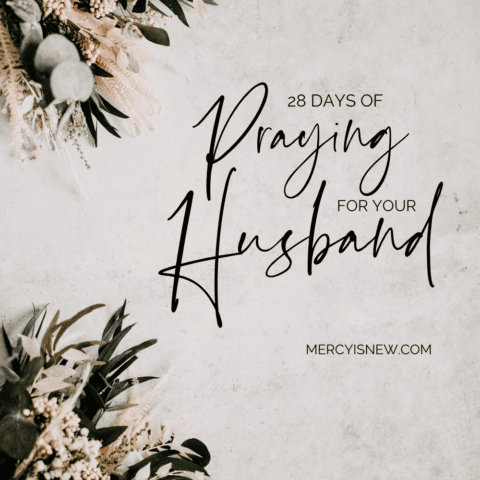 Let's spend the month of February praying Scripture over our husbands! The beauty of intercessory prayer is that as we pray, the Lord works in our own hearts.
I challenge you not to come to this challenge of praying for your husband in the hopes that it will change him. Come to this challenge with the hope that God will change YOU. We can't fix our husbands or change them. We can only control our own behavior and attitudes. But as we spend these days in prayer, God will work in our hearts to soften and strengthen the love that is there.
"Seeing answers to your prayers can take time, especially if your marriage is deeply wounded or strained. Be patient to persevere and wait for God to heal. Keep in mind that you are both imperfect people. Only the Lord is perfect. Look to God as the source of all you want to see happen in your marriage, and don't worry about how it will happen. It's your responsibility to pray. It's God's job to answer. Leave it in His hands." Stormie Omartian from The Power of a Praying Wife
TAKE IT DEEPER
Read & write the verse each day
Start a journal of prayers for your husband
Write love notes through the month, or even just send a text to let him know you're covering him with your prayers
Pray this over any loved ones – maybe you aren't married, pray this for your future husband or pray this for other family members. Pray these verses over the marriages of your pastors. Scripture can be prayed over any loved ones that you choose!
SAVE, DOWNLOAD or PRINT