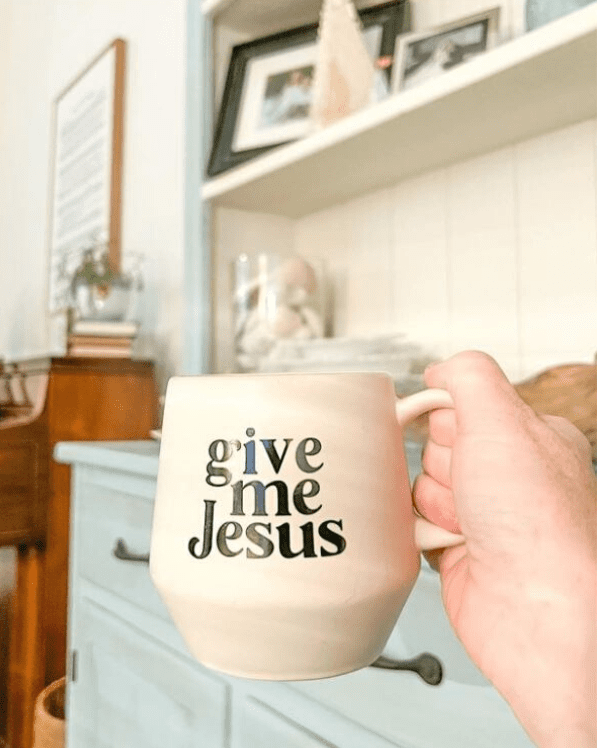 A morning prayer we can ask with assurance.
Jesus is Emmanuel: God with me. "Give me Jesus" is a prayer that was already answered when God sent His one and only son for us…to die for us, to rise again, to be the Word made flesh among us, to be alive in our hearts today and to one day come back for us.
He is yours for the taking. Whisper His Name. He is near. Always.