Find each month of memory work linked here.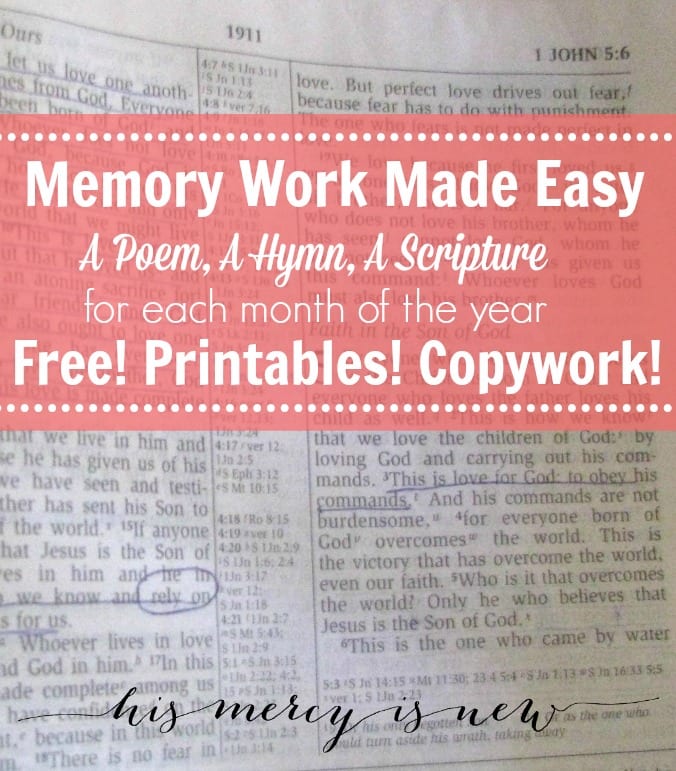 Scripture: Psalm 23

Poem: The Swing
This is one of my favorite poems for kids to memorize!! The Swing by Robert Louis Stevenson.
Here is a printable PDF of this poem for you to hang in your school room or dining room!

Hymn: Great is Thy Faithfulness
Great is Thy Faithfulness is one of my favorite hymns of all times…based on my favorite Scripture passage of all time, upon which I named my blog! LOL! Lamentations 3:22-24, if you're curious.  Words by Thomas Chisolm,  music by William Runyan . Click on the Adobe graphic on this page to download the PDF of the hymn music.
This recording doesn't have the correct lyrics in the chorus, but as a musician I just couldn't leave it out. 🙂 Amazing harmonies and talent!