Welcome to this 31 day series where we will spend 31 days covering our homes in PRAYER!! We are also reading Radical Hospitality: Benedict's Way of Love
together and each day I will share a new quote from this amazing book. PLEASE join us in the comments section as we journey through learning to love others as Jesus loves us!
Read more details about this series and the book club here.
Read Day 1 here & print your October calendar of verses to pray.
Verse to Pray for Our Home
James 2:14-17
"What good is it, my brothers and sisters, if someone claims to have faith but has no deeds? Can such faith save them?  Suppose a brother or a sister is without clothes and daily food.  If one of you says to them, "Go in peace; keep warm and well fed," but does nothing about their physical needs, what good is it?  In the same way, faith by itself, if it is not accompanied by action, is dead."
Prayer:
God, may our household be a home of faith. May each of our family members be strengthened in their faith. When we see one without food, may we never wish them well with our words, but love them well with our actions.
Radical Hospitality Book Discussion
Find book here: Radical Hospitality: Benedict's Way of Love
I would LOVE to hear from you in the comments! How are you liking the book? What struck you the most??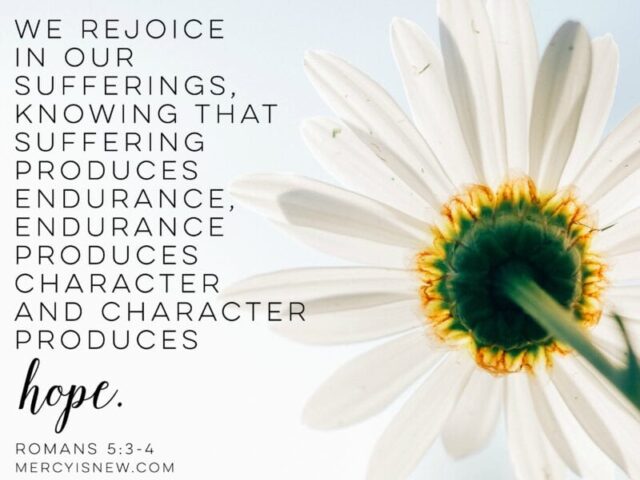 Yesterday we learned that "gratitude is at the center of a hospitable heart." We also read that gratitude isn't just something you can force on someone. I've learned this with my kids, what about you?
"Knowing you should feel gratitude feels awful." Radical Hospitality, p. 203
Knowing you should do something usually doesn't change the heart.
So, how do we become more grateful people?
I do think there are ways to be more intentional, and those things have helped my heart over the years.
But, I also think that "gratitude, like faith, is given to you." Radical Hospitality, p. 204
"Gratitude happens most often during suffering, loss, and other really hard stuff. It is the leading edge of joy. It happens when reality hits you. You have no more right to be loved than anyone else. Your job is a fluke. Your children have no more right to health and security than the children in Bosnia. Your friends are not obligated to put up with you." Radical Hospitality, p. 204
Isn't this so true? The hardest things in my life have been used by God to make me more sensitive to others, more compassionate, less prideful, more grateful…and the list goes on! Why do we begrudge the sufferings of this life when we know they are making us more like Christ?
"Not only that, but we rejoice in our sufferings, knowing that suffering produces endurance, and endurance produces character, and character produces hope." Romans 5:3-4 
"Gratitude opens up space inside of us for others. There is less of me in me when I am grateful." Radical Hospitality, p. 205
Oh how I have seen this in my own life. What about you??
Have you seen the connection in your own life between gratitude and hospitality?