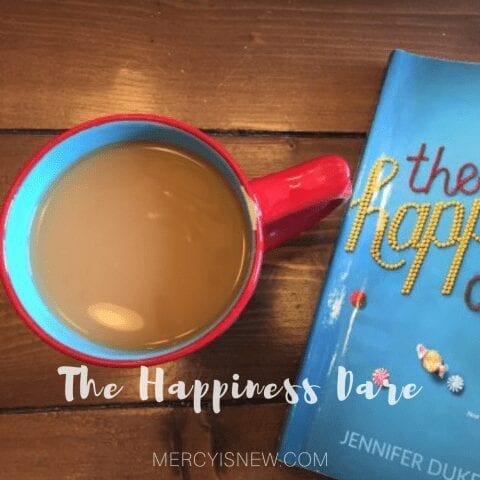 I'm SO excited to announce our next BOOK CLUB DISCUSSION!
Drum roll please…
This book has surprised me and actually changed my thinking on some huge topics of my faith. I actually picked this book up EXPECTING to disagree with the premise. Oh how God has such a delightful sense of humor. 🙂
If you've always heard the quote "God desires our holiness more than our happiness…" and if you tend to agree with that, you and I are in the same boat. And, surprisingly, this book has changed my opinion on it! I don't believe that it has to be holy OR happy any longer! There are so many scripture references to the JOY that Jesus had…yet He was perfectly HOLY as well!! Join me as we dare to live the abundant life that God has for us.
Additionally, if, like me, you are prone to seeing the negative in this world…maybe prone to anxiety and depression…I really feel like you will be blessed by this book. Like Ann Voskamp taught me in One Thousand Gifts, the Happiness Dare challenges me to CHOOSE JOY, to appreciate the simple things, to fix my eyes on Jesus. While One Thousand gifts is one of my all time favorite reads, this book is very different. Very different writing styles. Yet, the Happiness Dare is quickly becoming one of my favorite books as well because it is a topic that I need!

Where Book Discussion Takes Place
The weekly book club discussion will take place in our closed facebook community group! Click here and request to join!
Each week on Monday mornings I will post some discussion questions for our reading that week. For the last book we read, I did weekly facebook live chat videos as well, and I hope to incorporate that again for this book!
**I will be giving away a copy of this book inside this group to one person who plans to join us! Join the group if you want to join us and the give away will be up soon! 
Reading Schedule
August 8 — Have your book and we will begin introductions and discussing some overall themes of the book this week. Begin reading whenever you receive the book!
August 15 — Discuss chapters 1 & 2
August 22 — Discuss chapters 3 & 4
August 29 — Discuss all HAPPINESS STYLE chapters 5, 6, 7, 8, 9
September 5 — Discuss chapters 10 & 11
September 12 — Discuss chapters 12 & 13
September 19 — Discuss chapters 14 & 15
Take the Happiness Style Assessment NOW
You can go ahead and start your happiness dare journey! There is a happiness style assessment in the book but the author also has it on her website!
Go and find out your happiness style here!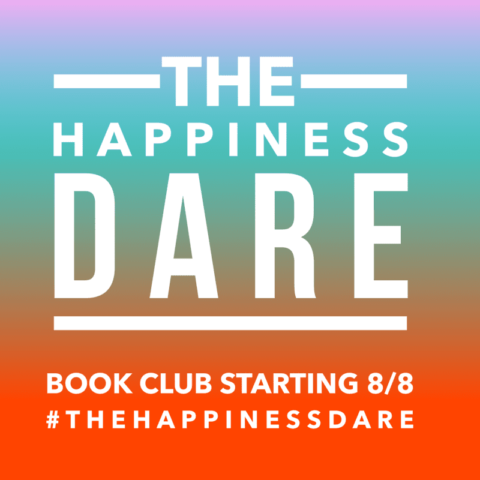 Grab the book & Join Us!

Why I Love This Book