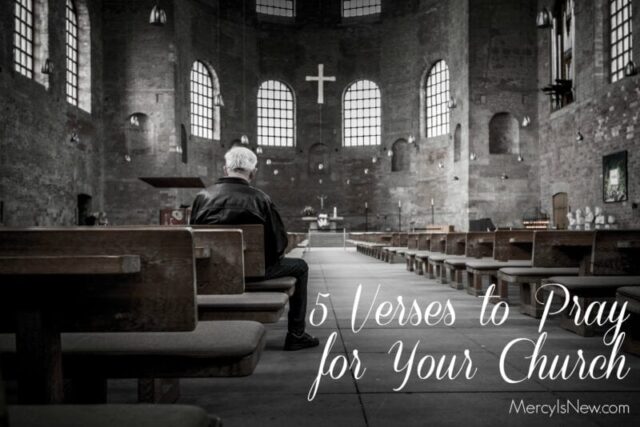 "Prayer meetings were the arteries of the early church. Through them, life-sustaining power was derived. The condition of the church may be very accurately gauged by its prayer meetings. So is the prayer meeting a grace-ometer, and from it we may judge of the amount of divine working among a people. If God be near a church, it must pray. And if He be not there, one of die first tokens of His absence will be a slothfulness in prayer!" Charles Haddon Spurgeon
When is the last time you prayed for your church body? What about for your pastor? Staff? Leadership? Have you prayed for your Sunday School teacher? Have you interceded on behalf of issues taking place in your church or decisions that need to be made?
Our churches are under the attack of the enemy like never before. Our leaders and each of 01our brothers and sisters in Christ need our prayers. We are the Body of Christ and we must lift one another up!