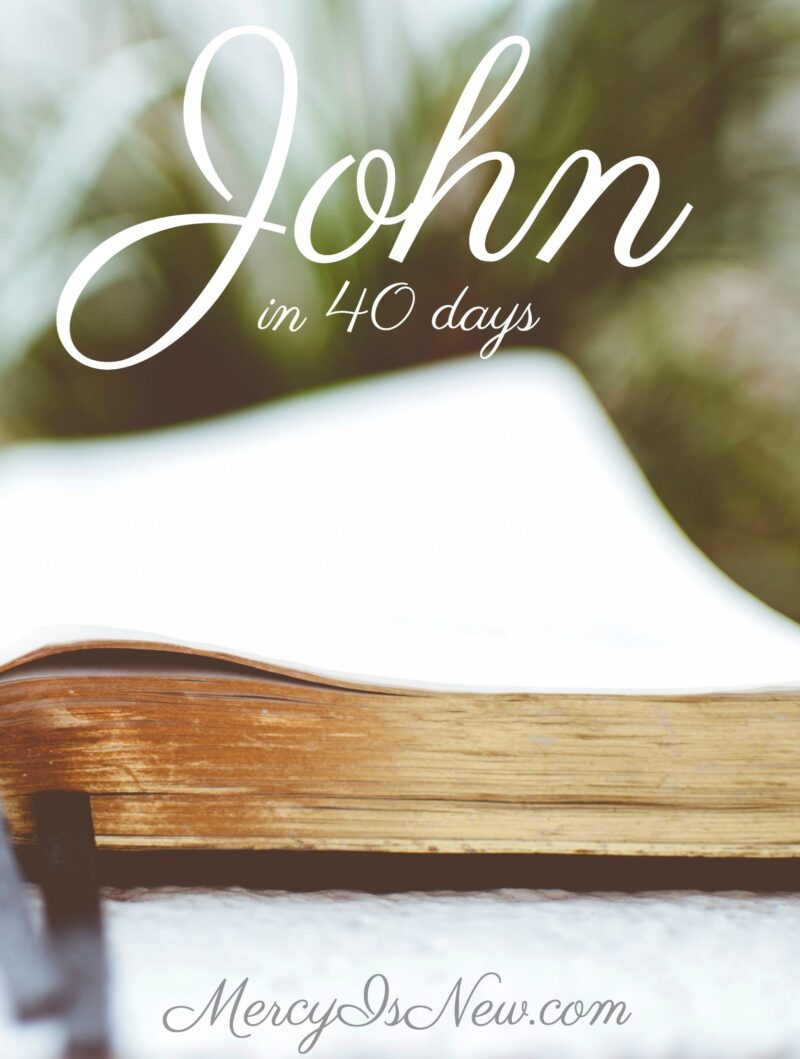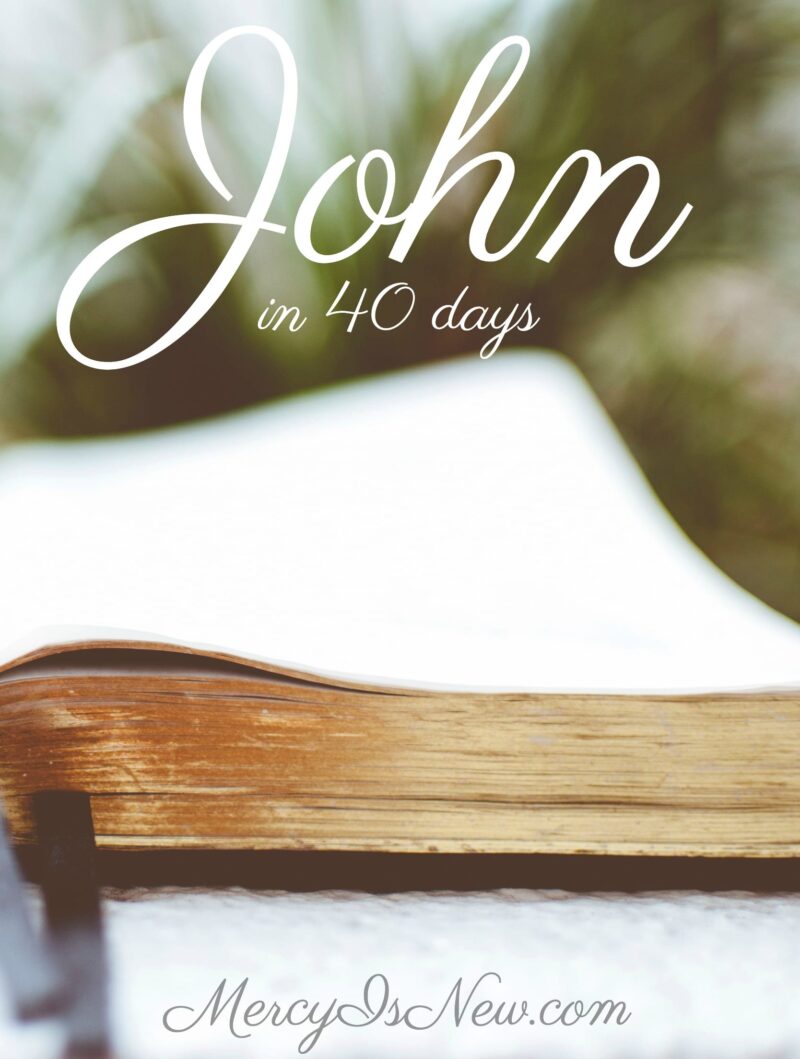 "In the beginning was the Word, and the Word was with God, and the Word was God." John 1:1
"In Him was life, and the life was the light of men. And the light shines in the darkness, and the darkness did not overcome it." John 1:4-5
"He must increase, but I must decrease." John 3:30
"If you abide in My word, you are My disciples indeed. And you shall know the truth, and the truth shall set you free." John 8:31-32
"The thief does not come except to steal, and to kill, and to destroy. I have come that they may have life, and that they may have it more abundantly." John 10:10
"I am the vine, you are the branches." John 15:5
"In this world you will have tribulation, but be of good cheer, I have overcome the world." John 16:33
Can you believe all of the amazing truths that come from the book of John??
Lenten Bible Study
I am so excited to start studying the book of John with our closed Bible Study group on Facebook! We will be starting our study officially on March 1st and go all the way through the Lenten season up to Easter. Each week we will meet for a discussion on the readings from that week.
We will be following the process and steps that we learned about from Jen Wilkin's book Women of the Word. I have created a reading schedule, a page that lists all the steps from Jen's book, as well as some lovely verses for you to print and place around your home as visual reminders.
I am sharing this blog post BEFORE Lent starts because I have an early assignment for you! Between now and March 1st, read the entire book of John at least once! If you're able, read it more than once! This is part of the method that Jen Wilkin teaches, read the portion of Scripture you will be studying multiple times before you dig in to actually study it! 
Go here to request to join our closed facebook group for book & Bible studies! 
Click on the graphic or link to download and print your PDF files! 
John in 40 Days Reading Schedule
The Gospel of John in 40 Days PDF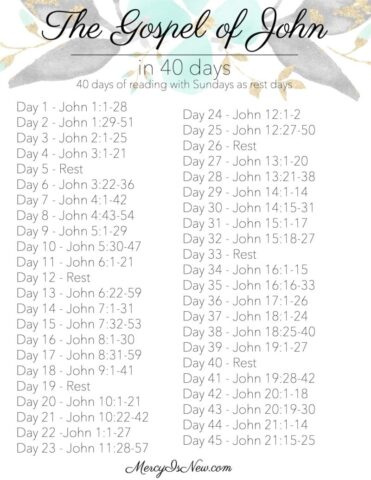 Plan for Bible Study – can be used with ANY book of the Bible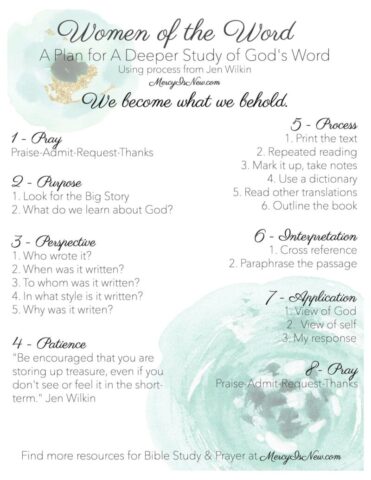 Scripture Verse Printables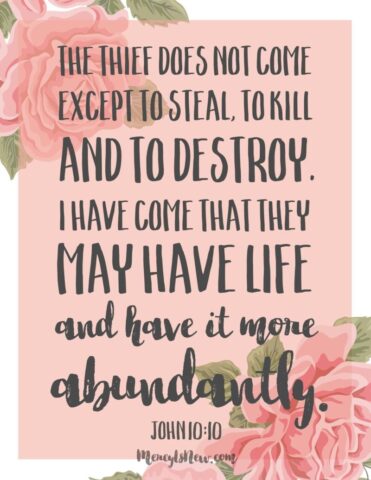 More Resources for Lent
Below are listed a LOT of various resources for Lent! Choose 1 or 2 links to add to your Lenten season but don't get bogged down by a huge list of to-do's and don'ts.
This year, I will be studying John and reading through this book. She uses passages from John each day in the short devotionals.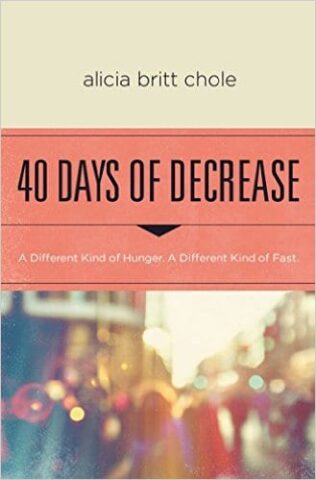 If you are unable to join us as we study John, or you may wish to find other resources for Lent, here are some more favorites of mine!
I have been collecting ideas I've found online for the past several years, books, devotions, ideas for activities and ways to observe Lent…there are some awesome ideas out there! I hope you will take a look at these resources.
Free Lenten Devotionals 
Free 40 Days to Easter (PDF devotions from authors such as Max Lucado, Anne Graham Lotz, Billy Graham, Stormie OMartian, more.)
Favorite Books for Lent
Links Around the Web
Lent & Easter Pinterest Board
Join me on Pinterest where I pin lots of great Christ-Centered ideas for families to use during the Lenten and Easter season!
Follow His Mercy is New's board Easter ~ Christ Centered Ideas & Other Easter Fun on Pinterest.