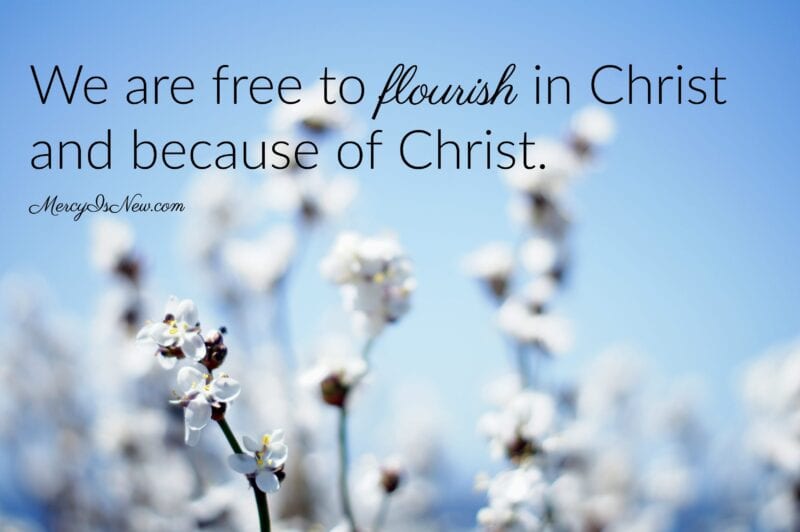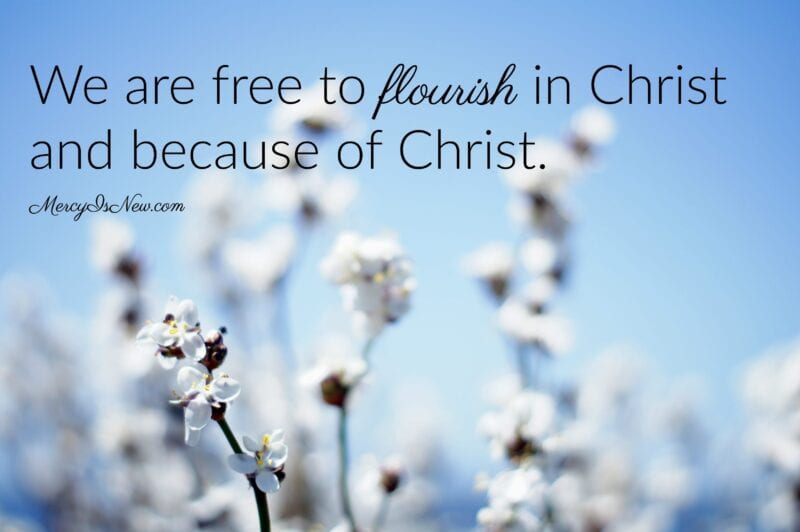 "Whoever trusts in his riches will fall, but the righteous will flourish like a green leaf." Proverbs 11:28
What does it mean to FLOURISH?
I recently looked up the word flourish and right there in the definition was the word thrive.
To flourish is to thrive. To grow. To prosper. To be healthy.
I don't know about you, but I want this for my life. I especially want this for my spiritual life.
"The thief comes only to steal and kill and destroy. I came that they may have life and have it abundantly." John 10:10
Jesus came to give us this life. He came to give us not only life, but abundant life. He came that we might thrive. He came so we could flourish.
But what does this look like in our daily lives? How can we flourish amid all the evils of this world? How can we thrive in all the heartbreak and grief?
Jesus knew that in this world we would have trouble. He faced His cross with joy. He told us to follow in His footsteps…and His footsteps lead to suffering. Yet, He also promises abundant life.
We can flourish because of Jesus because our flourishing and our thriving have nothing to do with our circumstances. We flourish when we are walking in the love and security of Jesus Christ as our only hope and salvation. We flourish in His love.
In other words, we are free to flourish not because of what we have done or what is happening around us, but because of Jesus.
Free to Flourish Devotional Kit
The new kit this month from Dayspring and Illustrated Faith is called Free to Flourish. It is beautiful.
Do you desire to live your life in freedom…the freedom God desires for each of us?—Freedom from…?  Freedom to…?  In the Free to Flourish devotional kit, Bekah Blankenship insightfully gives prompts for "prayerful thought and reflection" and desires us to "step into the freedom God has so sweetly given each one of us."  "I am certain of God's plan to bring you out of an existence of simply surviving into one of thriving.  You were made to flourish, my friend!"  —Bekah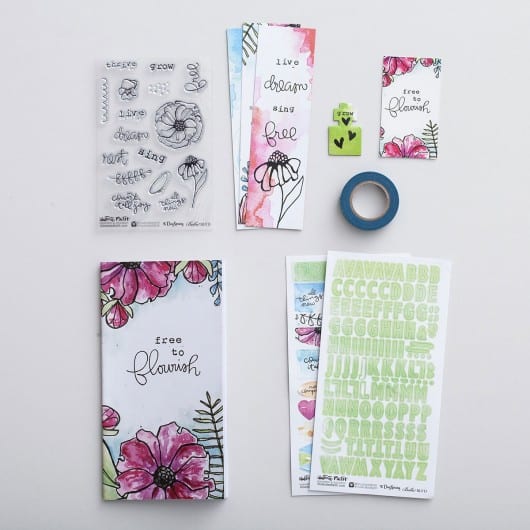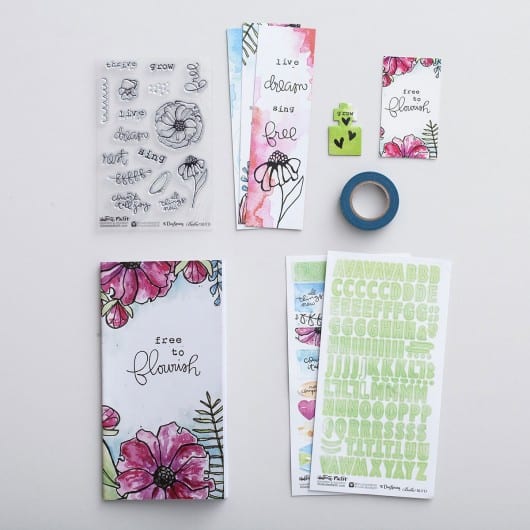 Devotional message:
Free to Flourish
Sample copies:
1.  Free from fear
2.  Free from shame
3.  Free from insecurity
Plus 11 more!
Product Details:
1 plastic pouch
1 devotional booklet
1 clear stamp collection
1 roll of washi tape
1 sheet of cut-out paper pieces
2 cardstock sticker sheets
3 tip-ins
1 magnet
1 thank you card from Shanna
More Bible Journaling Posts & Resources
Click here to find all my posts on my journaling Bible and other kits from Dayspring!