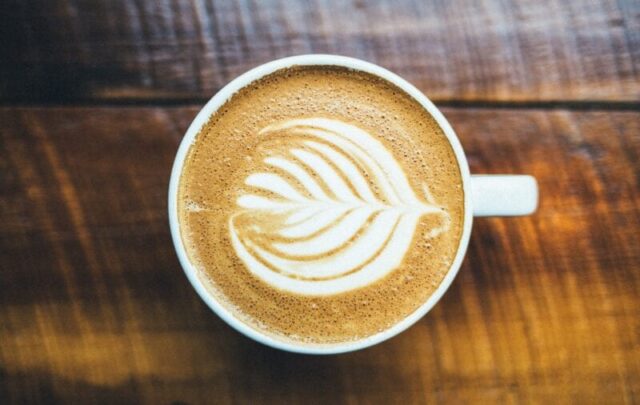 Hey, mamas, here is a big CUPPA GRACE from one mom in the trenches to the next.
It's been one of those days. It started so beautifully, as seen by my pretty Instagram picture of my Bible and coffee. I was up really early and prayed for my kids and our day. I was feeling all on top of things. Hopeful. Even joyful to be awake so early.
And then my kids woke up. It's sorta been downhill from there.
Ahem. You know by now that pictures aren't always what they seem, right?? You know I love God's Word and I love my quiet time in the morning but you know I have bad days too?? Today has been one of those days where I have especially questioned every single decision more than I do on other days when I just kind of overthink everything. 😉
Maybe we *should* put them in school. Why *did* we give our kids devices? (They are currently without said devices and it may be awhile before they get them back. More second guessing.) How can I really do this mom thing and do it well? What am I thinking? Maybe our relationships would be better if we weren't together 24/7. Maybe we need a break. Maybe I need a break. Maybe I should start a savings account for all the counseling my kids are going to need. How can I know what would have been better? How can I rest in this decision? Maybe this was a bad decision. Maybe I've failed them in this area…and on and on and on.
And you know what the answer is to all of my questions? JESUS.
I know this answer and I pray with all my heart that my kids know I'm desperate for Jesus and that I don't have it all figured out. I hope that when I'm a failure as a mom my failings point them to a God that will never fail them.
So, moms who homeschool and moms who chose public school…this grace is for you. Moms who destest devices and moms who love technology in their home…this grace is for you. Moms who have pinterest perfect parties but carry the weight and fear of failure, this grace is for you. Moms who wish they could have pinterest parties, this grace is for you. Moms who don't care about pinterest parties but just wish they could have any kind of celebration with their child today, this grace is for you. Moms who are doing this alone, this grace is for you.

Jesus is FOR YOU. You are loved. I am loved. Let's show that same love and grace to each other. WE NEED EACH OTHER and that GRACE so desperately. We are all just making our way home. Let's share a CUPPA GRACE together. <3