…at its BEST! (and nature journaling at its best too!) We live just down the street from my BIL and SIL and their 3 boys…and a new little family has just recently moved in to a flower bush in their yard! A family of birds! The mommy bird gave her birth announcement just days ago and her babies are GORGEOUS! After seeing God's creation up close and personal like this, I am just more in awe of the job He gave me as a MOTHER. This momma bird is just as protective and "hovering" as I am! And it has been so sweet to watch! The babies are so tiny and precious…with their little mouths just open and waiting and TRUSTING that their mama is coming back with food for them!
Now, my BIL Peter got some much better shots than I did, so please check out Val's blog, link to the left. But, since I took my kiddos down there to "observe" for awhile, I had to share our pictures here…as well as the one that Hannah drew. I just love her little drawings, and this one is no different! I think I'll cherish them always.
O Lord, our Lord, how majestic is Your name in all the earth! Psalm 8:1
Look closely and here is the nest…see how long it is?
Do you see the tiny little heads and eyes? Amazing!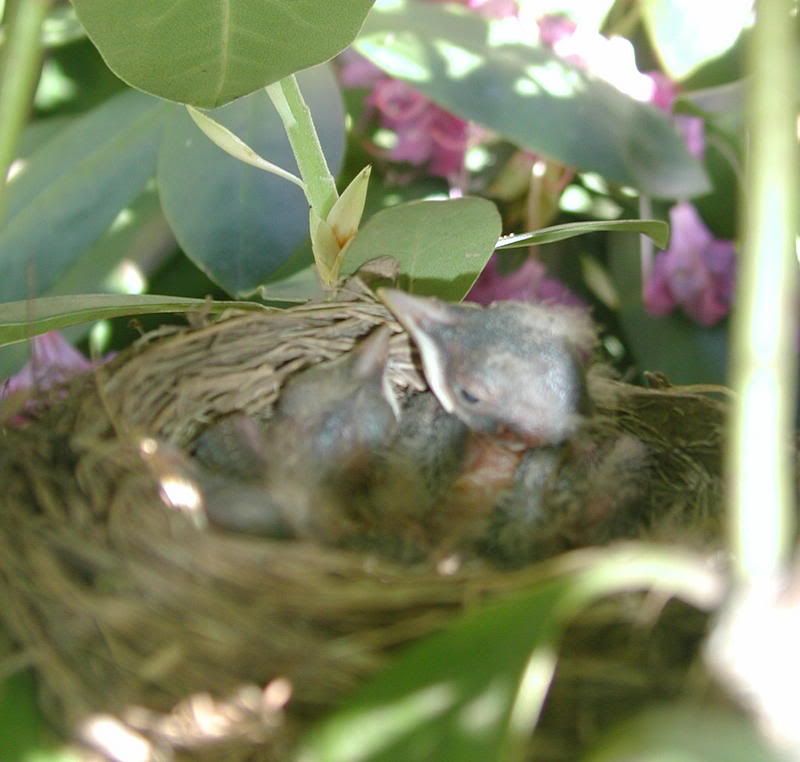 Look at that mouth open and ready!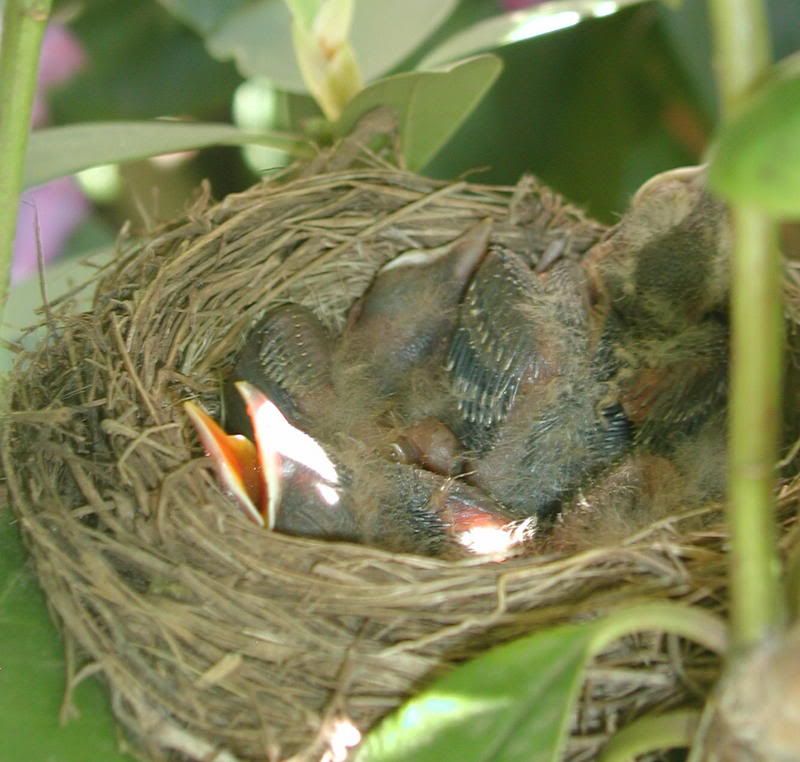 Hannah's nature journal