Here are some more pictures of our fun week with The Salamander Room! A huge THANK YOU to the Lamberts and FIAR for choosing such WONDERFUL books for us to enjoy! And another big THANKS to Homeschool Share Site where I got nearly all of my printables and "extras" for this book. These really helped give my crafty girls some extra fun this week! Not to mention all they learned from these pages!
~ A Nice House for a Salamander ~
inside this book we listed all the things that Brian put in his room for the salamander.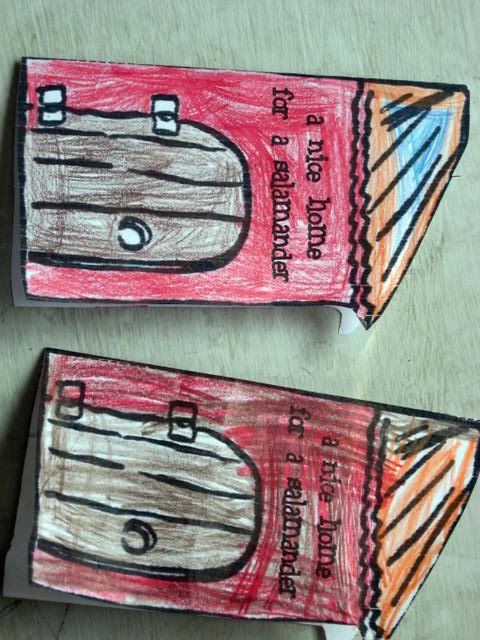 ~ We learned that TN is the salamander capital of the world! ~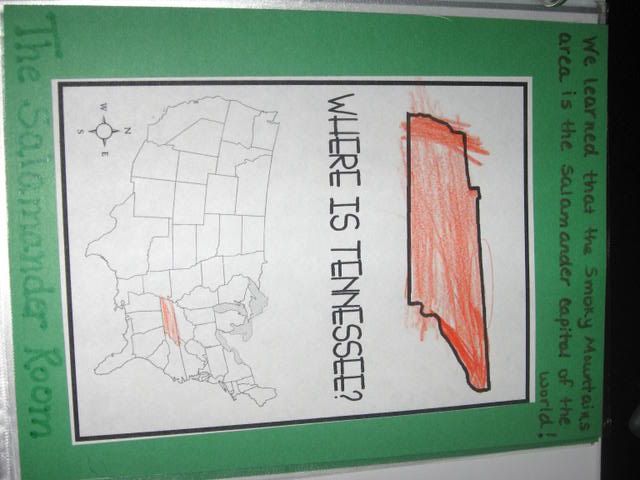 ~ We hung our story disk for The Salamander Room on TN and found it on the map. ~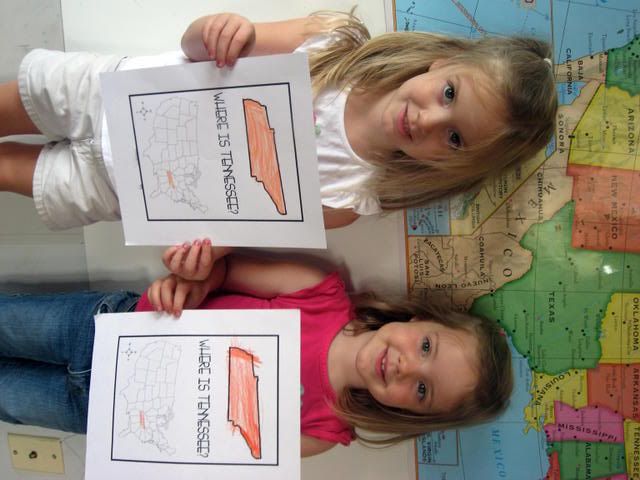 ~ We learned about the different stages that a salamander grows in with this little flap book. ~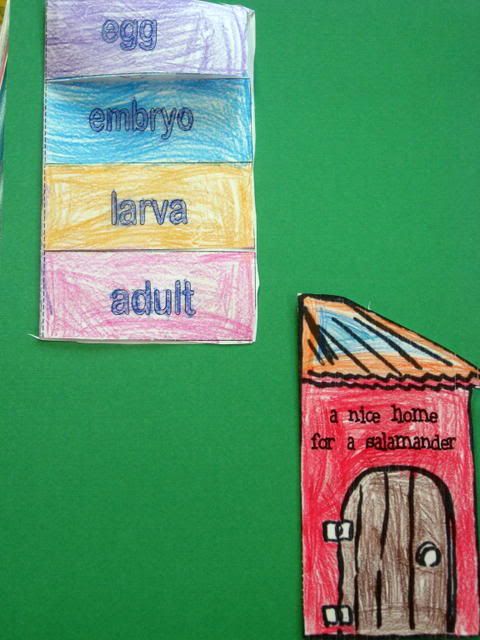 ~ Here are the pages open. ~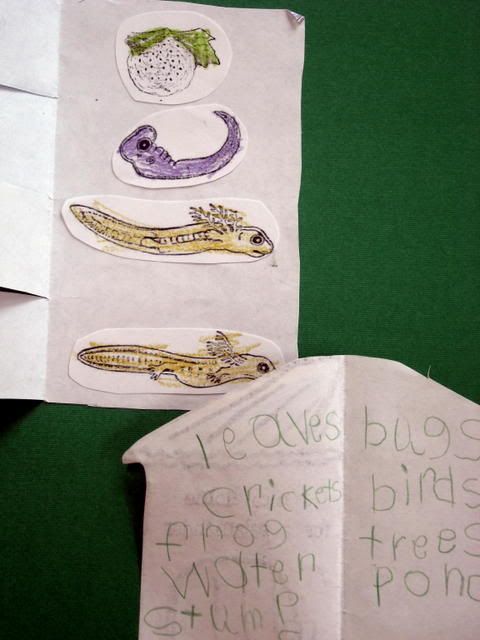 ~ A tab book about vertebrates – with pictures of the different types of animals that have backbones. ~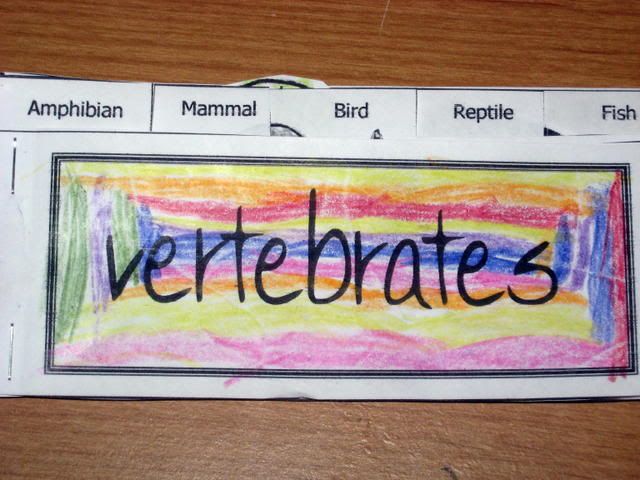 ~ The first page of the tab book. ~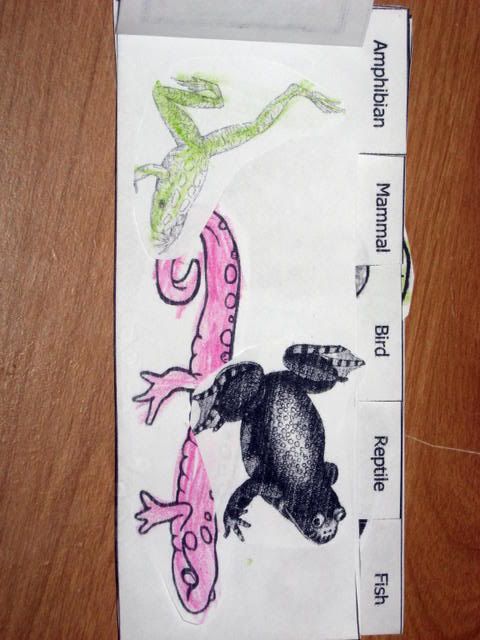 Today we made salamanders out of clay with Aunt Valerie and Will. We gave them each a ball of clay and sorta talked them through it…rolling it out to make the body, giving him 4 legs, giving him a long tail, beady eyes…they loved doing this! They are baking to get hard and then tomorrow we will paint them!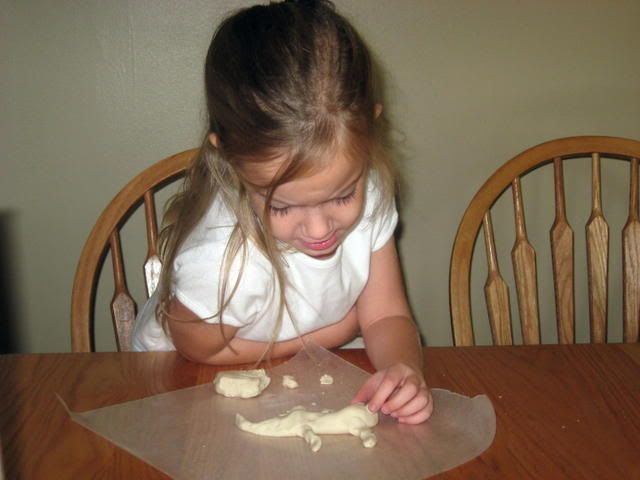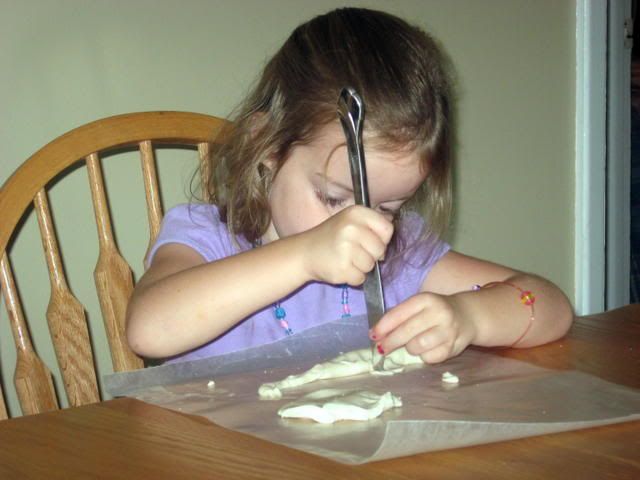 Then we can add our homemade salamanders to our own salamander ROOMS we made! We went outside and hunted for leaves, rocks, branches, flowers, anything to put in the boxes we had to make our own salamander rooms. We talked about the things that Brian put in his room for his salamander and tried to find some of those same things. We also added some plastic insects that I found at the thrift store! Tomorrow we will add our painted salamanders!
~ Finding leaves for our salamander rooms ~
~ The girls and our salamander room ~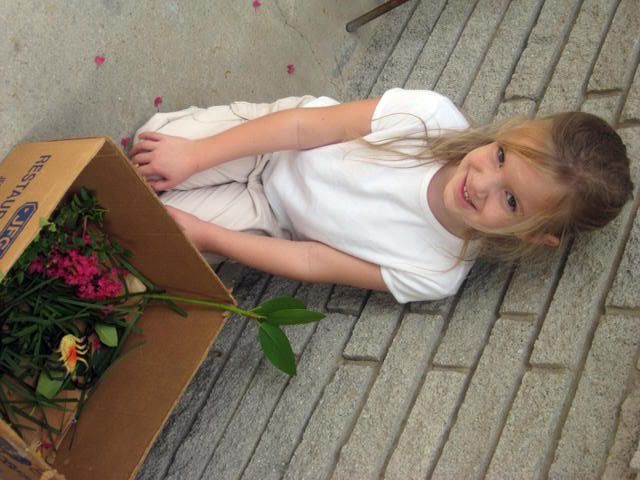 Also, If you log into www.learningpage.com and click on "reptiles and amphibians" you will find a fact sheet to read and color about the spotted salamander. There are lots of other amphibian pages on this site as well!
I have checked out several of Jim Arnosky's books for this week. I just recently have learned about his books and just LOVE them! If you look under him for the author, there should be a lot of excellent books that come up. We read Crinkleroot's Guide to Walking in Wild Places and this was a PERFECT follow-up to our nature hike at Panther Creek! We also read Crinkleroot's Guide to Butterflies and Moths this week, as well as All About Frogs and several others.