This morning we acted out the story, Katy No-Pocket. We have done this in the past with other books, but for some reason, the girls LOVED acting this one out! They giggled, laughed and acted silly for quite awhile doing all the same things that Katy did in the story! We cried when Katy cried because she had no pocket, we hopped when Katy hopped, looking for her pocket.
We held the animals like the ones in the stories – crocodiles hold their babies on their backs, so we tried this!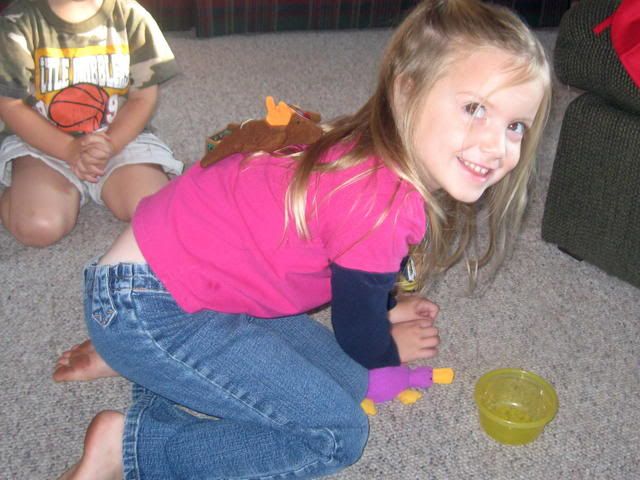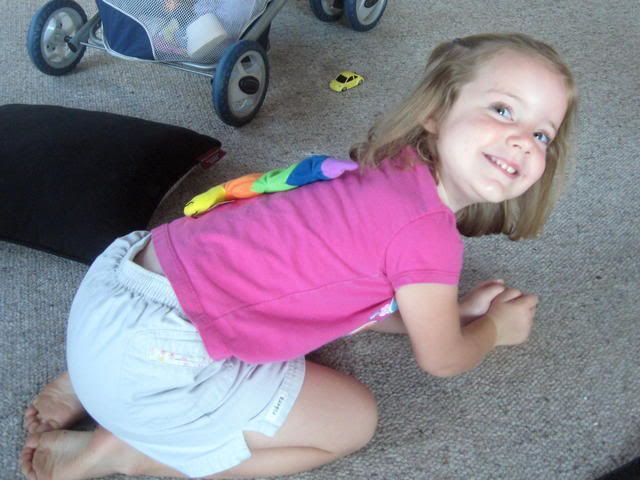 Monkeys hold their babies in their arms, so we tried this as well!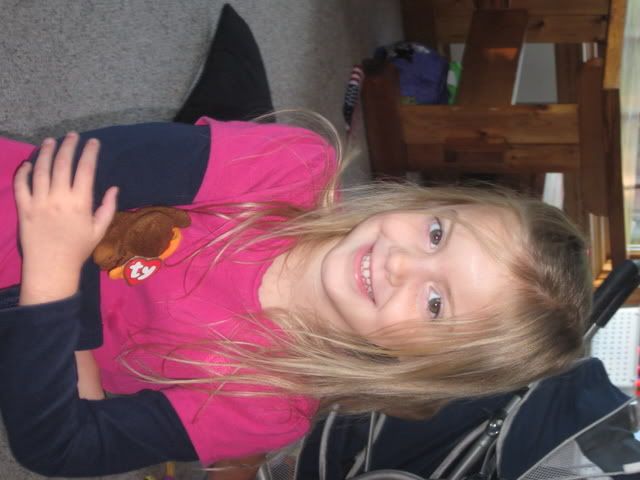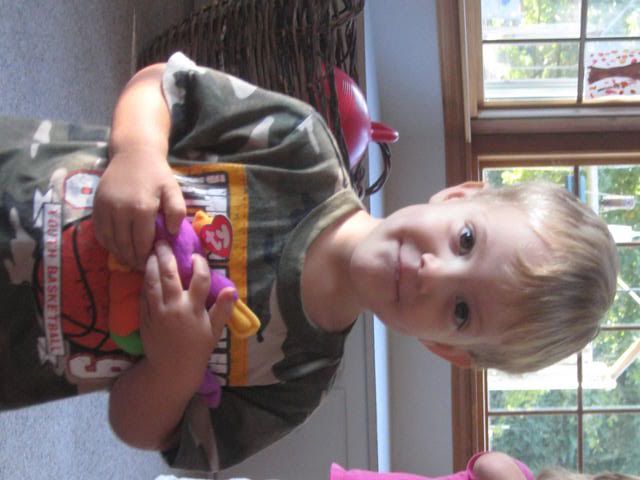 Katy was so sad because none of these ways would work for her. So finally, she had the idea to go see the wise old owl, so we pretended being owls.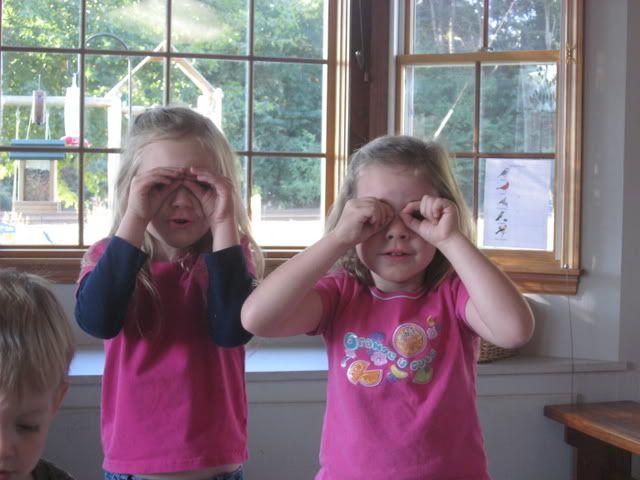 With the advice of the owl, we went to the city to find pockets. We found our special aprons with pockets on them – sewn for us especially by Aunt Valerie!! Thank you so much, Aunt Val!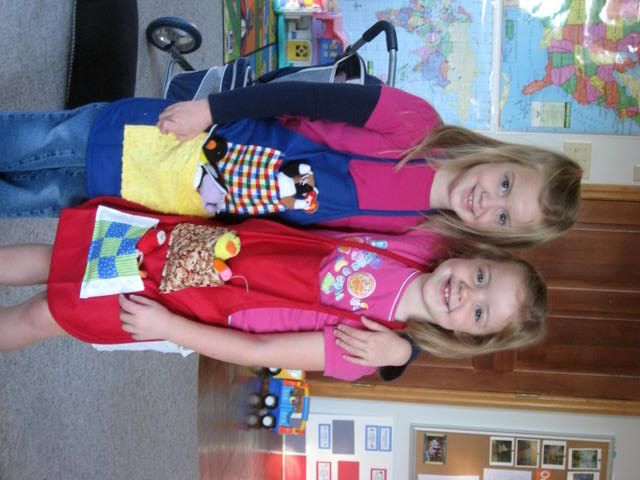 First we dumped out all that was in them (like the man in the story) and then we tried filling our pockets with as many little animals as we could, just like Katy! We loved this story! We also learned about what marsupials are, saw pictures of TINY baby kangaroos – did you know baby kangaroos (called joey's) are only an inch long when born? WOW! The pictures were pretty neat! We learned what kangaroos eat and where they live.