Today the girls did this craft showing what trees look like through the different seasons. Of course, they loved the chance to use glue, so it was a hit with them.
This is one of my favorite crafts I used to do with my kindergartners as a teacher…and I found it in my "Fall" folder the other night…so I had to do it with my own girls!
The spring flowers are just construction paper, the others are colored tissue paper for the different colored leaves.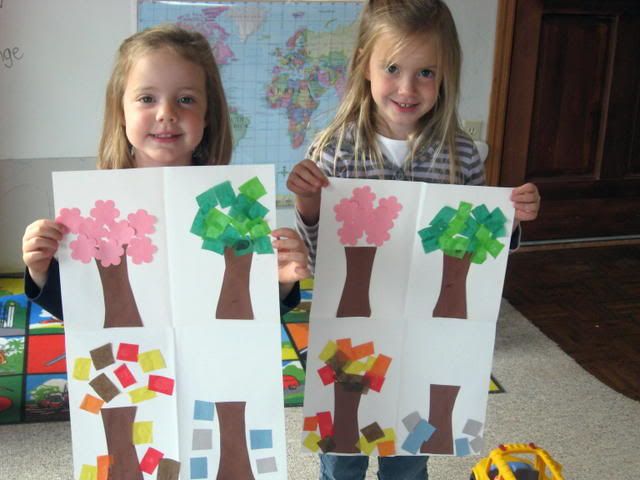 And here is a picture of Hannah's drawing of her leaves from our leaf hunt the other day! We were out of space in her nature journal so she used a piece of paper. I got new nature journals for the girls the other night…I get so excited thinking about them having used up a whole notebook over the last months drawing pictures of God's awesome creation! I'm so glad they are loving drawing…it took awhile for them to feel comfortable, but they both are eager and love it now!