Today we had Will over to make two messy crafts that will remind us of the desert. We used SAND, of course!
We reviewed where the story of Roxaboxen takes place…what is that type of land called? The desert! What kind of weather does the desert have? What type of land do they have? We discussed how hot and sandy it is there.
The first craft we did was to make a sand art decorative bottle. (How do you like that name? I'm not really sure what to call them!) We poured colored sand into our little bottles with a funnel. The kids liked doing this.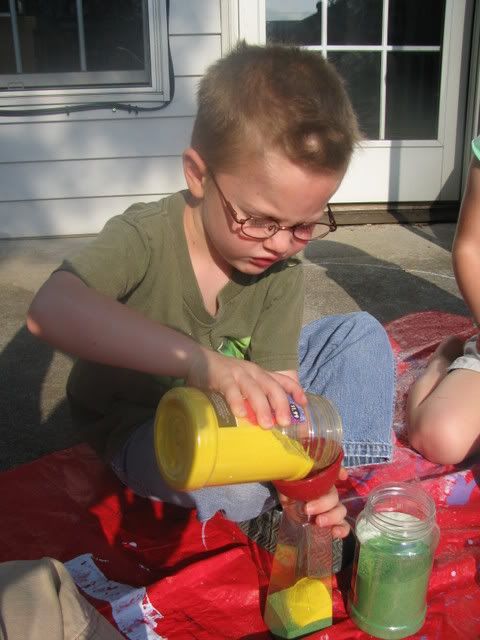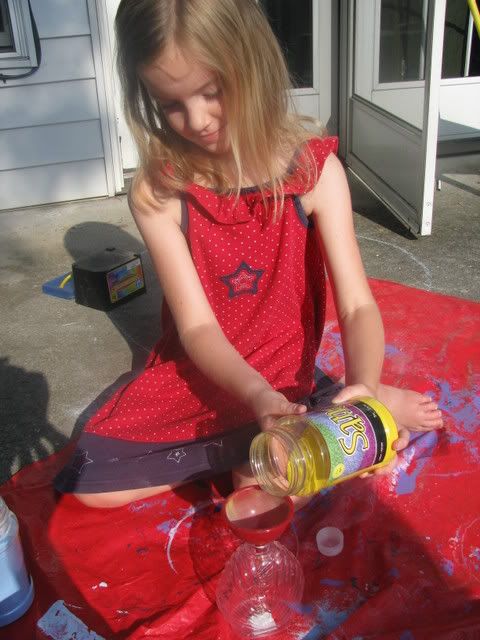 Here are what the pretty bottles looked like when we were finished.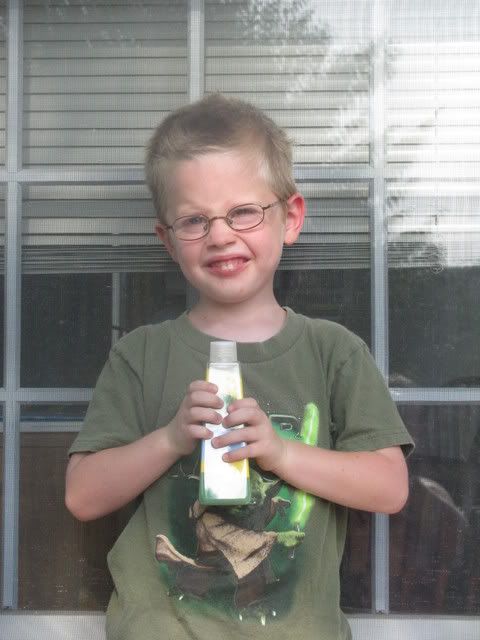 The next craft we did was sand art. I put glue on the kids pages with a wide paint brush and we made a desert scene with the different colors of sand.
And here is the finished product of the sand art.