Today we started our unit on frogs! There are sooooooo many wonderful books on frogs. Fun fiction stories, science books about the life cycle, and fun books with pictures of different frogs. Here is a look at the table the girls saw this morning.
And here are the girls working on this big frog floor puzzle. I found this brand new at a used curriculum shop for a few dollars!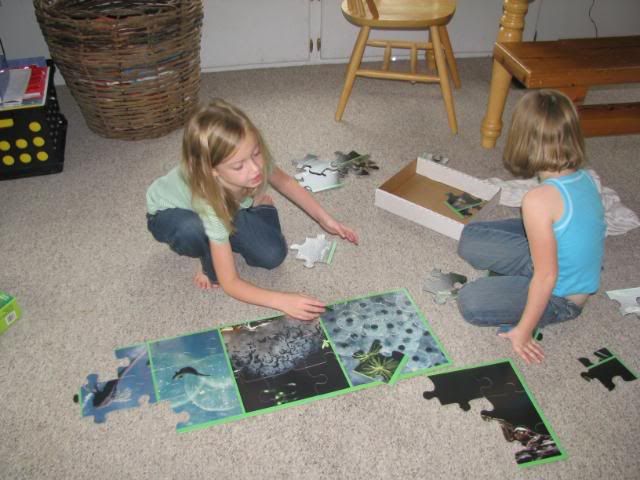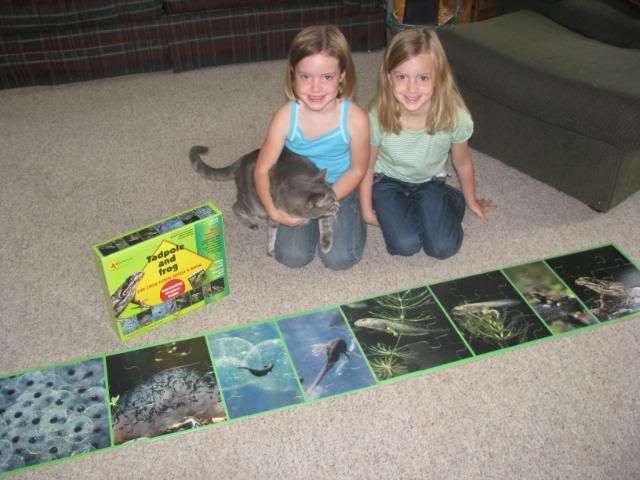 I hope you all have a happy Labor Day, and a great week as well!