We finished our frog unit this week and put together our lapbook today! I love the cover that Molly created for homeschool share, super cute!
Most of what we did came from the homeschool share unit and lapbook on frogs!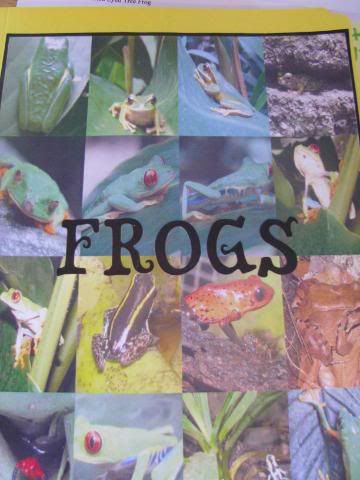 Here is what the inside looks like.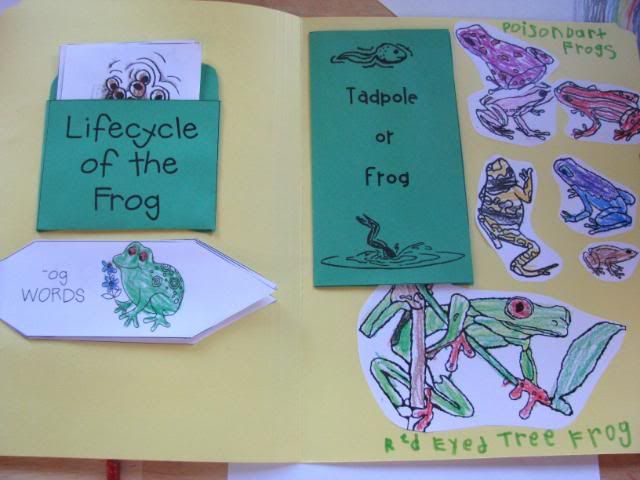 The inside of the booklet Frog or Tadpole. This was a great activity for the girls. I would read off a sentence and they would decide if that characteristic belonged to a frog or a tadpole.
The back of the lapbook had several worksheet type pages we did. The one on top is labeling the parts of a frog.