This week we are rowing How to Make an Apple Pie and See the World…so we will be doing lots of apple activities. I thought doing apple printing would be fun, as we have never done that before! So, yesterday, after we got back from the Apple Barn the kids were wild and bored. In a moment of desperation (or was it insanity?) I said, "Who wants to come paint with mommy?" Well, of course they were thrilled!
Here are some pictures of what we painted!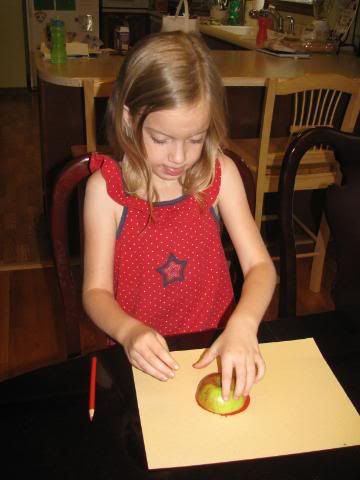 We also made fingerprint apple trees.
Hannah's apple tree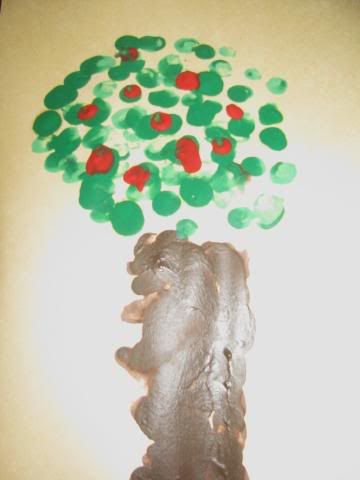 Emily's apple tree
Caleb's apple tree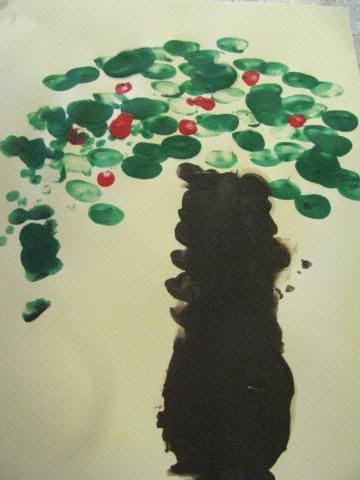 My apple tree.