Today was the final day of our pirate unit and we did it up right!
First, we had a treasure hunt down at Aunt Valerie's house. We came in our finest pirate gear ~ eyepatches, hooks, swords, head scarves, jeweled necklaces…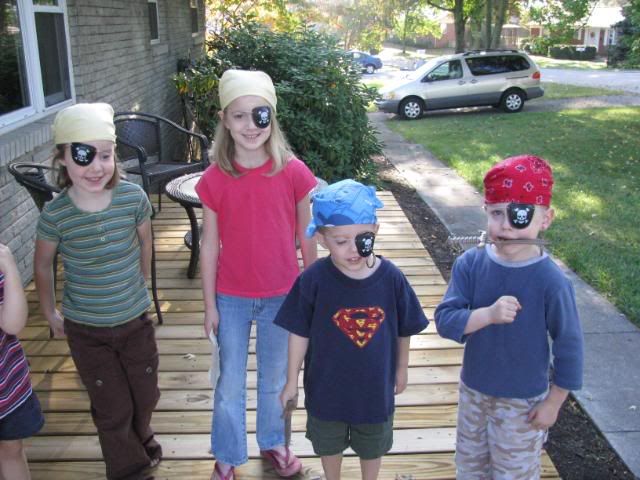 We followed an ancient map that led us through deep sea waters, fire, and up tall mountains.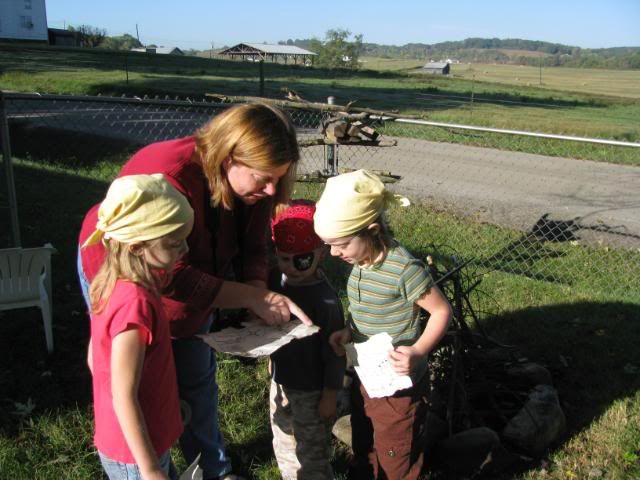 Finally, after our journey across the sea, or uh backyard, we arrived at our destination to find a treasure chest full of goodies, my matey!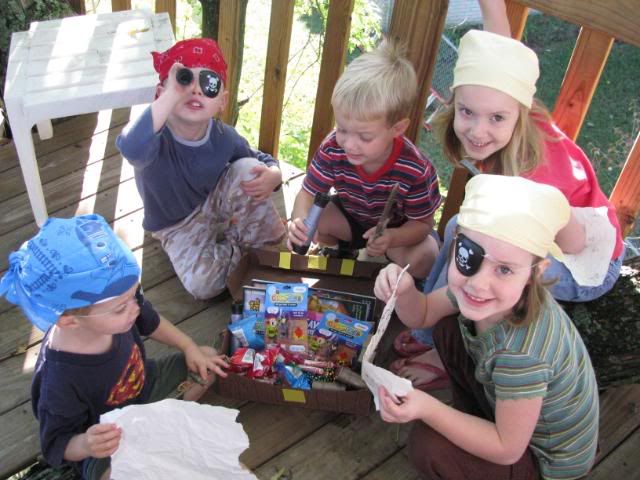 However, after we got the treasure, there were some quite piratey pirates who tried to steal the treasure from us! He may look small and he may have his thumb in his mouth, but he is fierce when he sees a ring pop!
That little pirate made the others walk the plank!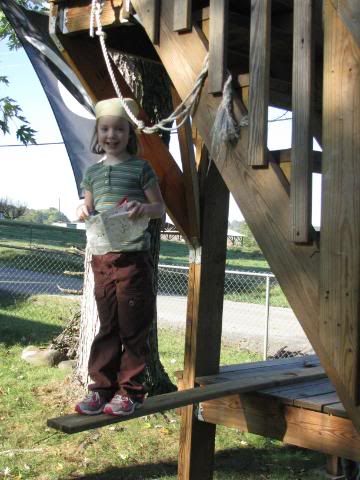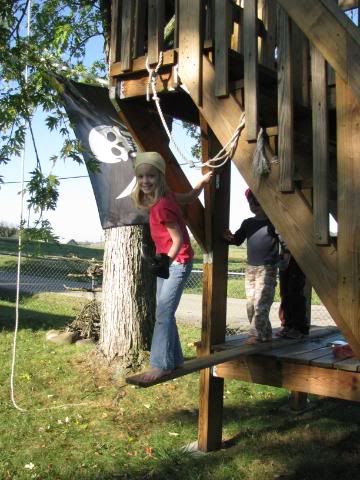 Finally, the battle won…and the small pirate boy decided to share the loot! They flew the pirate flag and declared a victory for all!
In celebration of a good hunt, the pirates (along with their mother pirates) decided a trip to meet ole Long John Silver might be in order! All good pirates (and little pirates who suck their thumbs!) have to take a trip to Long John Silver's house! He makes the best fish and fries! (and you even get pirate stickers with your meal!)