This week, while learning about bats, we have done 2 cute crafts.
The first idea I took from No Time for Flashcards, a bat made out of the kids handprints. We didn't glue ours onto orange paper, but instead we are going to put these on the front of our lapbooks for the week!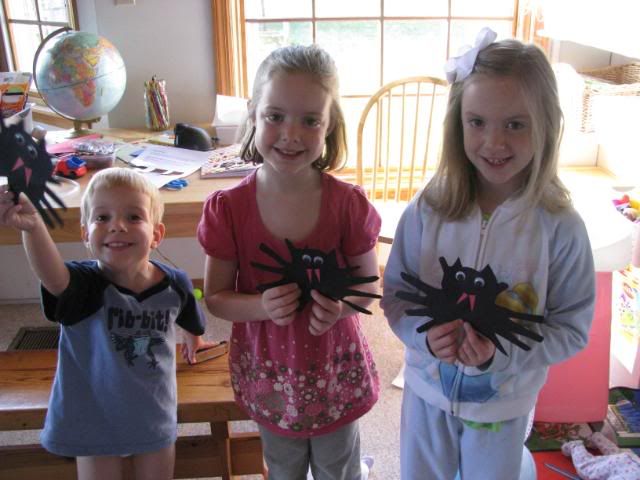 I think the reason ours don't look as much like bats as the ones I linked to is that I didn't make their handprints long enough, I should have extended the hands a bit more. Oh well, they are still cute.
And then Aunt Valerie worked on these bat finger puppets with the kids yesterday. I originally saw this idea over on Crafty Crow. The girls LOVE their sewing time with Aunt Val. They came home bragging to daddy that they knew how to sew on a button now!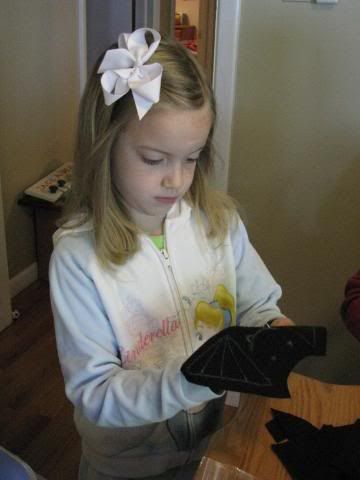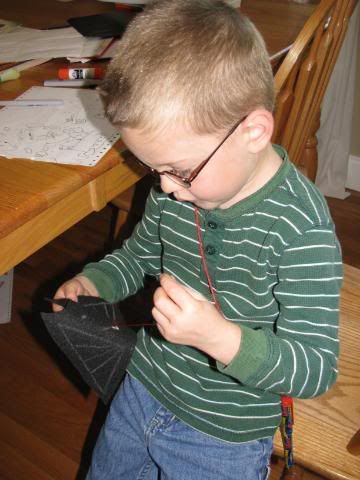 The finished bats! The girls sewed on the mouths, teeth/fangs and the button eyes. Then, Aunt Valerie sewed the wings with her machine. Too cute!