This past week while we have been learning about Native Americans, we worked on a little teepee that will eventually go into our little Indian villiage. This coming week we will be working on the rest of the village…but for now, here are some pictures of the teepees we made.
We took small brown paper bags – lunch size bags – and I cut them apart until I just had a big rectangular piece of brown. Then, I followed the directions for cutting out my piece of paper here on enchanted learning.
This is what it looked like at first: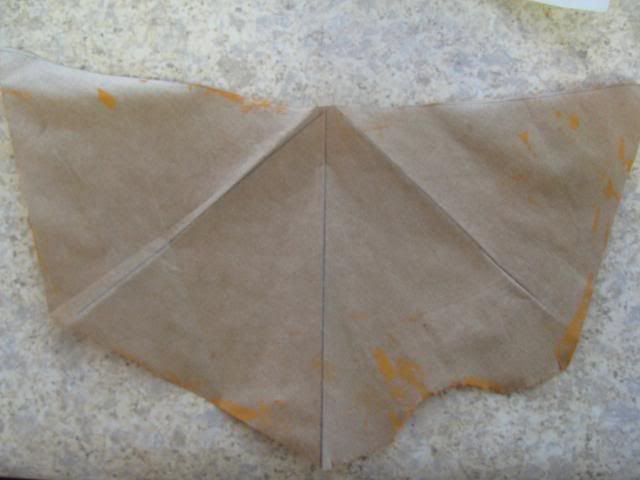 Then, the kids each chose a color to paint on the front side of their teepees.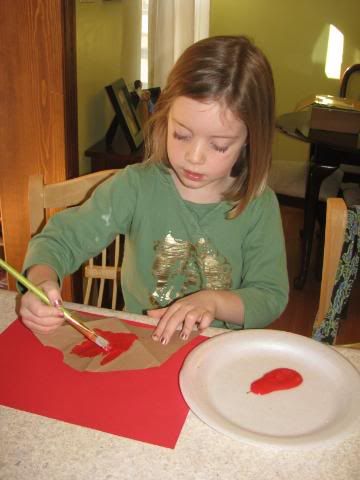 Then, the next day after the first coat of paint had dried, we painted indian symbols onto the teepees.
After our paint was dry, we went outside to find sticks to use to prop up our teepees. I just used tape to tape them into place on each triangle line.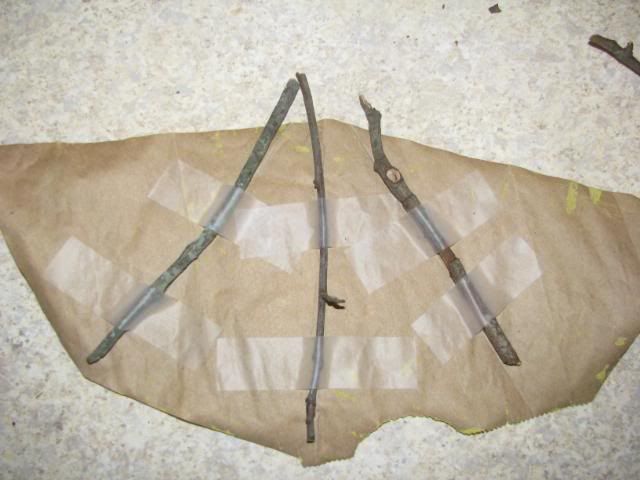 Then, I folded around the teepee into the circular shape and again used tape to stick it into place! I think they turned out pretty cute!