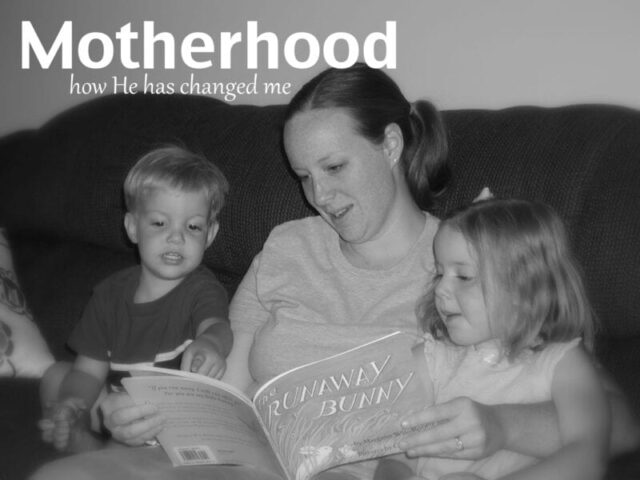 One thing that God has definitely made me more aware of, since becoming a mother, is how precious the simple things are in life. He has given me JOY in the simple things. I don't think I ever paid as much attention before…having children has opened my eyes just a little bit wider.
Things I never knew to be thankful for…things I never knew would bring me joy…little things become huge things in the eyes of a mother!
that precious first smile
chubby thighs rolling over for the first time
first pigtails on girls that didn't come with much hair. 🙂
hearing your child sounding out those first words
spontaneous hugs and kisses
seeing, from the very beginning, that God created your child for a special purpose…watching as that unfolds
taking off the training wheels
prayers from the heart of children
hearing my kids recite Psalm 23…or any scripture
reading those favorite books again and again
Precious Lord, thank you for opening my eyes to your beauty in my children. Thank you for helping me to be thankful – even in the hard times – for the simplest joys that my children bring to my life. Help me to cherish each moment.
Motherhood Series: How he has changed me