We used the idea found on this blog for painting Jupiter with our little co-op last week! They turned out so awesome!!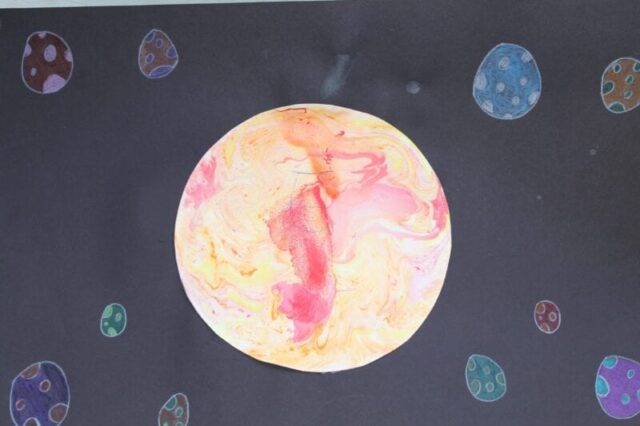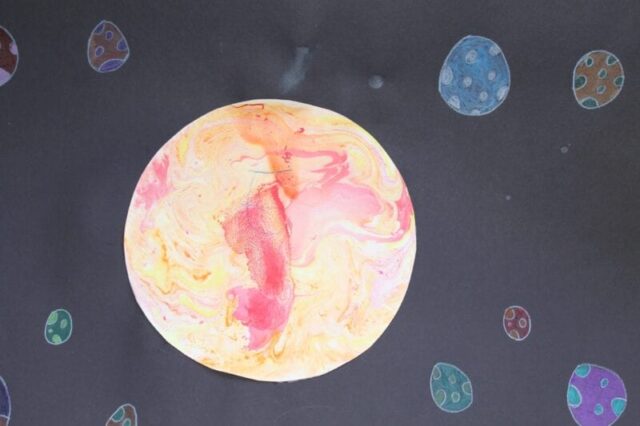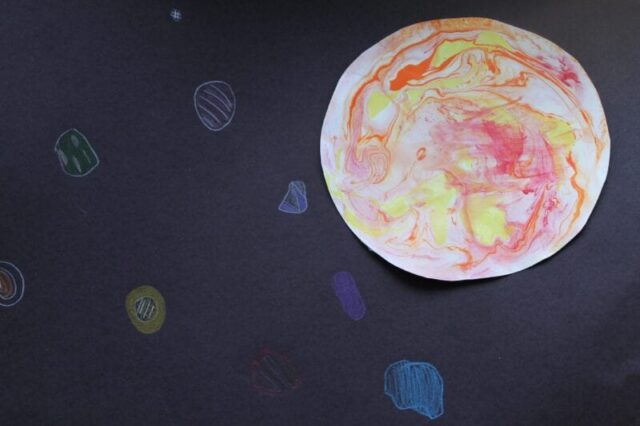 It's fairly simple and leaves you with a really cool finished product!
Pour a little bit of liquid starch into a foil pie plate (or a glass one would work too.) Just enough starch to cover the bottom of the dish.
Put a few drops of watered down acrylic paint into the starch (with a medicine dropper) and let the kids "blow" it just a little bit. This blowing is like all the WIND and STORMS on Jupiter!!
Then, lay into the starch and paint a white circle cut out of paper.
Leave it laying in the paint/starch for about a minute or so.
Take out and let dry.
Glue to black paper and draw lots of Jupiter's moons around the planet!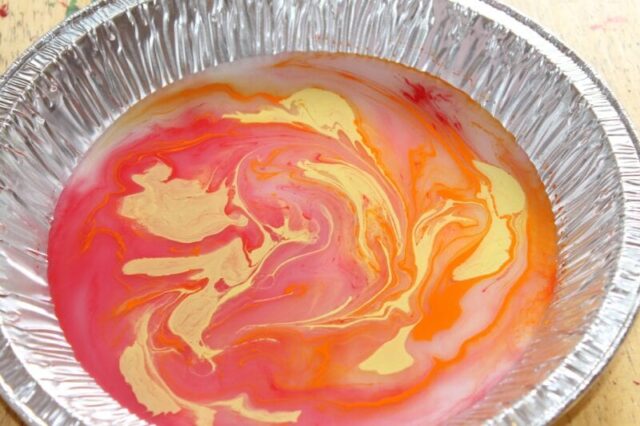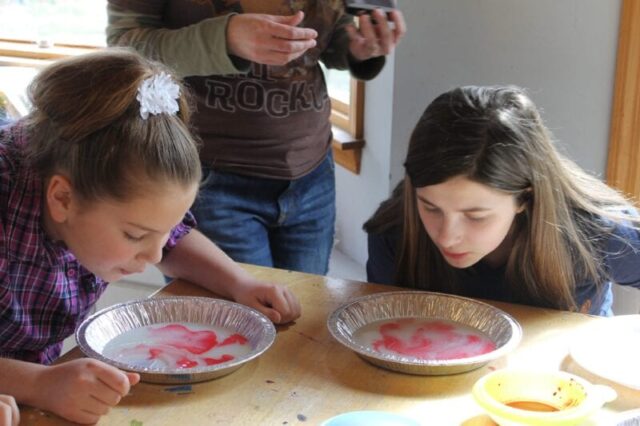 To see all of our posts on our Astronomy fun this year click here!
We are using Apologia's Exploring Creation With Astronomy
and meeting weekly with 2 other families.