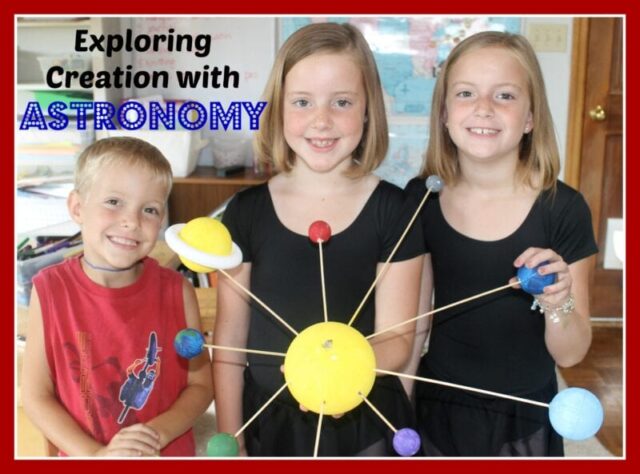 For our lesson on the stars (Ch. 13) we had quite a variety of activities, mostly thanks to Pinterest!
Here are a few things we looked at, watched and worked on as we learned about stars…

1. We looked at these awesome pictures of stars taken from the Hubblespace Telescope!
2. We looked at the grahpic on this page that shows human growth compared to star growth. We talked about a star's life cycle too, which I admit, I do not fully understand myself! ha!
3. We watched the star portion from this Heaven & Earth DVD put out by The Creation Museum or AIG. (the star portion was only a few minutes long.)
4. We looked at the famous Van Gogh painting, Starry Night on Google Art Project!
5. And then we worked on this art project with our own Starry Night creations!! I absolutely LOVE incorporating art into other subject areas…probably one of my favorite things to do as a homeschooler!!
The next time we meet, which will be in a few weeks, we will focus on CONSTELLATIONS!!!
We are using Apologia's Exploring Creation With Astronomy
text for this class. It has been wonderful! We have learned so much!